About our Respiratory Therapy
Associate Degree
SMCC's Respiratory Therapy Associate Degree program is accredited by the Commission on Accreditation for Respiratory Care (CoARC). Respiratory Therapy is an allied health specialty involved with the evaluation, treatment, management, diagnosis and preventative care of patients with cardiopulmonary problems. Respiratory therapists are the healthcare professionals who care for people with breathing problems. Respiratory therapists treat and work with people of all age groups, including premature infants, children, adults and the elderly.
Currently there are numerous opportunities within the state of Maine and beyond to work as a respiratory therapist. As a valued member of the healthcare team, you can choose to specialize in areas such as general patient care, critical care, home care, pulmonary diagnostics, sleep medicine, neonatal intensive care, patient education and more. Respiratory therapists are employed in hospitals, long-term care centers, home care companies, doctors' offices, sleep clinics and pulmonary function labs.
The SMCC Respiratory Therapy Program is run in close cooperation with clinical affiliates, including Maine Medical Center and Mercy Hospital in Portland; St. Mary's Regional Medical Center and Central Maine Medical Center in Lewiston; Southern Maine Health Care in Biddeford; Mid Coast Hospital in Brunswick; Maine General Medical Center in Augusta; and Wentworth-Douglas Hospital in Dover, New Hampshire. The program maintains accreditation through the Commission on Accreditation for Respiratory Care.
SMCC has a transfer agreement with the University of Southern Maine in Health Sciences, providing respiratory therapy graduates the opportunity to complete their baccalaureate degree.
To explore the Respiratory Therapy profession, visit the American Association for Respiratory Care website. To learn about credentialing visit the National Board for Respiratory Care website.
What opportunities does this program provide?
Launch Your Career
SMCC graduates in this program have gone on to work as:
Registered Respiratory Therapist (RRT)
Licensed Practitioner of Cardiopulmonary Disease Management
Continue Your Education
Available transfer agreements for this program include:
How do I complete this program?
Browse the information below to view our program requirements and how you might complete this program.
Estimated Full-Time Degree Completion Time
Please note, these estimates are based on a student taking an average of 15 credits per semester and do not include college preparatory or developmental courses.
Interested in viewing full program and course details?
Are you a current student?
Be sure to view the degree program requirements for your specific program. Log into MySMCC and click My Maine Guide, MyDegree to learn more.
Prerequisites:
Anatomy & Physiology I with lab with a grade of C or higher
College Algebra or higher with a grade of C or higher
Attend an Info Session
Related Programs
Not ready to commit to a degree program? We may have other options that work for you.
Did you know that we offer a broad array of short-term workforce training programs that allow you to enter the workforce and start earning quickly? These programs are a great way to enter a career in your area of interest and to become accustomed to college classes. They are also often grant-funded (free of charge to trainees). And, if you find you want to keep going, we can help you find a related academic degree or certificate program of interest with which you can continue your education.
Learn More:
Accreditation, Outcome Data & Licensure Information
Accreditation
SMCC's Respiratory Therapy Associate Degree program is accredited by the Commission on Accreditation for Respiratory Care (CoARC). CoARC accredits respiratory therapy education programs in the United States. To achieve this end, it utilizes an 'outcomes based' process. Programmatic outcomes are performance indicators that reflect the extent to which the educational goals of the program are achieved and by which program effectiveness is documented. View our programmatic outcomes data (please note our program ID is, 200288).
Program Goals
To prepare graduates with demonstrated competence in the cognitive (knowledge), psychomotor (skills), and affective (behavior) learning domains of respiratory care practice as performed by registered respiratory therapists (RRT's).
Licensure
SMCC's Respiratory Therapy program is designed to meet all Maine state licensure requirements. A complete analysis of all states licensing requirements has not been performed at this time. If you intend to seek licensure outside of Maine after finishing this program, we recommend that you contact the licensing agency directly before beginning the SMCC's program. View the State of Maine Board of Respiratory Care Practitioners webpage.
Out-of-State Licensure Information
If you are completing this program and will be seeking licensure in another state, please download our Out-of-State Licensure document.
Costs & Financial Aid
This degree program may have specific associated costs which are important to know before attending. We encourage you to apply for financial aid which provides funds in the form of grants and scholarship (free), loans (need to repay) and student employment (earned money.)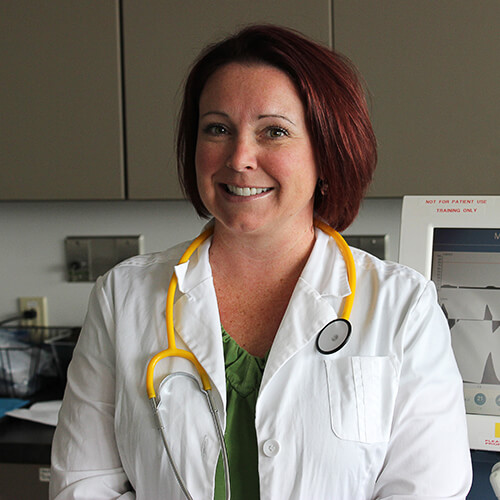 "It's not easy raising four children, working part-time and attending college at the same time. But SMCC has given me a direct path to what I really want to do, and it's financially feasible. I'm now doing my clinical training at a top-notch hospital, and I hope to transition to a full-time job there, after I graduate."
Kendra Cummings
Respiratory Therapy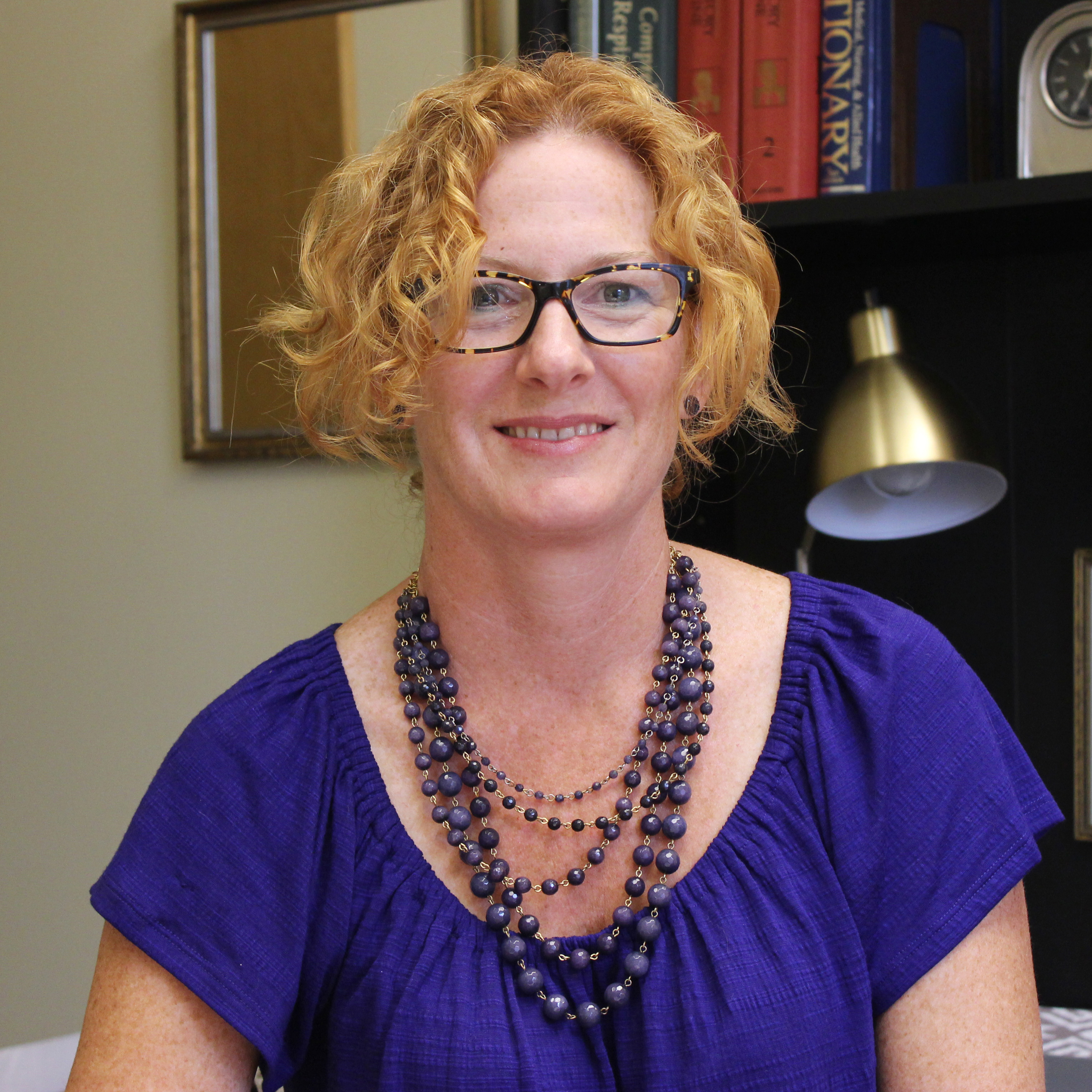 "The Respiratory Therapy program draws a wide diversity of students. We have students straight out of high school, and others who are on their second or third careers. In addition to clinical skills, students learn how to be critical thinkers and good communicators and to work as a team."
Heather Higgins
Respiratory Therapy Department Chair/Professor
Want to learn more?
Fill out a quick form and we'll reach out to provide more info.
Ready to apply?
Learn how to apply and fill out our online application when you're ready.
Additional Admissions Requirements:
Please note that our Health Sciences programs have additional requirements.
For more information, visit our Health Science Applicants webpage.
Contact Us:
Admissions: 207-741-5800 or admissions@smccME.edu 
Department Chair: Heather Higgins, 207-741-5592 or hhiggins@smccME.edu
A three-credit class averages
LESS THAN
$400
Full-time tuition & fees
$3,880
PER YEAR
*Additional program costs may apply.
100%
Job Placement Rate
(2019-2021)
3
CAMPUSES
South Portland, Brunswick & Online