Interested in attending SMCC?
Experience SMCC at our Spring MIdcoast Campus Open House

Midcoast
Campus
4-6 p.m.
---
During Open House you can:
---
Get a Preview of the Day
Midcoast Campus
---
Why Choose SMCC?
SAVE MORE. Pay the lowest tuition and fees in New England.
SMCC has among the lowest tuition & fees in New England–only $3,820 per year in-state. That means little or no student debt.
---

---
ACHIEVE MORE. Transfer anywhere, and earn your bachelor's degree for less.
Save thousands of dollars while you learn at SMCC. Then choose your 4-year college, and we'll help you get there.
Seamless transfer options into numerous degree programs at well-known colleges & universities.
SMCC students have transferred and completed their 4-year degrees at over 50 leading institutions.
---
EARN MORE. Graduate with little to no debt and start a high earning career.
SMCC grads earn $33,400 per year on average.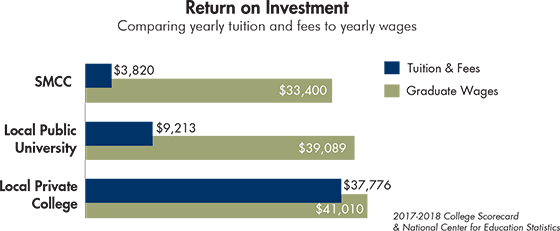 ---
LEARN MORE. Find flexibility and choices that work for you.
Choose programs and courses that fit your schedule at our South Portland and Brunswick campuses, off-site and online.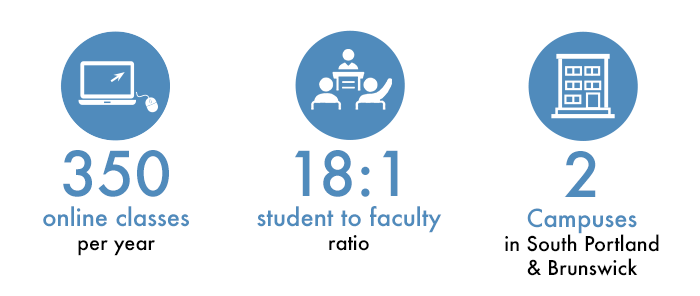 ---
EXPERIENCE MORE. Dorms, athletics, clubs, beaches and more!

---
All are welcome. If you anticipate needing any type of accommodation or have questions about the physical access provided, please call Sandra Lynham 207-741-5923 or email slynham@smccME.edu in advance of your participation or visit.