200-plus veterans attending SMCC
An estimated 200 or more military veterans are attending SMCC this fall to learn and strengthen skills that will provide them bright futures after the military.
SMCC has taken several steps to make veterans welcome. Of those on campus, about 175 are receiving benefits through the GI Bill.
The College held veterans-only orientations for the first time this summer and a vet-only Freshman Interest Group class for the first time fall, said Amy Lainoff, who is in charge of Veterans Affairs in the Advising Office.
Last May, SMCC for the first time provided SMCC veteran medallions to graduates who had served in the military. Work is now underway to identify all veterans who are taking classes, in addition to those receiving VA education benefits.
And this semester, for the first time, veterans have received SMCC veteran T-shirts designed by two SMCC veterans — Julie Loeber and Nate Russell.
"No other community college in Maine is doing these things," Lainoff said. "But we also have a lot more veterans than any other community college in the state."
SMCC's veterans come from all backgrounds and served in the military from a few years to decades.
Paul Dubay joined the Air Force straight out of high school in 1981 and served 29 years as a B-52 crew chief and later in Air Force security forces. He joined the Gorham Police Department after retiring from the Air Force in 2010, and he is earning a Criminal Justice degree at SMCC.
"To advance my civilian police career, I need a college degree," he said. "A degree will make me more competitive in my career development."
Matt Cranston, who served in the Navy for five years, is earning two degrees at SMCC, in Electrical Engineering Technologies and Business Administration.
He plans to become an electrician upon graduation and work in the marine or construction fields. The business degree will help if he decides to start his own electrical business in the future.
SMCC is providing him the foundation to advance his career, he said.
"I've gotten a lot out of this place, that's for sure," he said.
Many veterans participate in the SMCC Veterans Club, which hosts a social event for veterans each semester, a 9/11 remembrance ceremony and a Veterans Day breakfast each November. The club also holds bake sales every month, with proceeds going toward bookstore scholarships for veterans.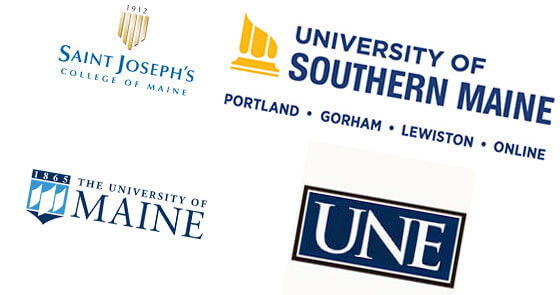 College visit season underway
Interested in transferring after graduation? Admissions representatives from other colleges and universities have begun visiting campus, and SMCC's annual Transfer Fair isn't far away.
Throughout the Fall Semester, representatives from four-year institutions will visit to answer questions and provide information about their schools. Each year, SMCC graduates transfer to private and public institutions across Maine, New England and the country.
Here's a schedule of visits by college admissions representatives in the coming weeks. All the visits are in the Campus Center.
Tuesday, Sept. 12, 11 a.m.-1 p.m.: University of Southern Maine (individual appointments available at other times by calling 741-5835)
Tuesday, Sept. 19, 9:30 a.m.-3:30 p.m.: University of New England
Tuesday, Sept. 19, 10 a.m.-2 p.m.: Kaplan University
Wednesday, Sept. 20, 10:30 a.m.-1:30 p.m.: Regis College
Tuesday, Sept. 26, 10 a.m.-1 p.m.: St. Joseph's College
Wednesday, Sept. 28, 11 a.m.-1 p.m., University of Maine at Orono (individual appointments available at other times by calling 741-5835)
Wednesday, Oct. 11, 11 a.m.-3:30 p.m.: University of Southern Maine (individual appointments available at other times by calling 741-5835)
Tuesday, Oct. 24, 11 a.m.-1 p.m., University of Maine at Orono (individual appointments available at other times by calling 741-5835)
Tuesday, Oct. 24, 9:30 a.m.-3:30 p.m., University of New England
Students can also browse information and meet admissions representatives from more than 30 schools at the annual SMCC Transfer Fair, to be held in the Campus Center lounge from 10:30 a.m.-1 p.m. on Thursday, Oct. 19.
SMCC has transfer agreements with dozens of universities and colleges in Maine and across New England that can make the transfer process seamless. For a list of transfer agreements and updates on college visits to SMCC, visit My Career & Transfer on the MySMCC student portal.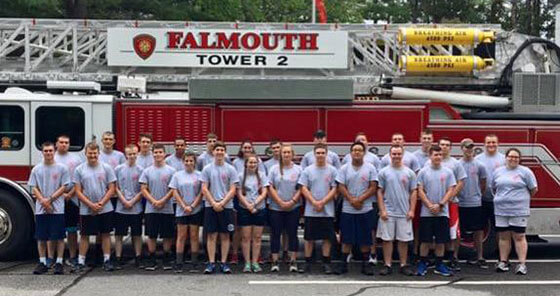 Public Safety students complete live-in Fire Academy
Twenty-four new students enrolled in SMCC's public safety programs spent the last three weeks of August taking part in a three-week Fire Academy ahead of the academic year.
Students who participate in SMCC's live-in program live and work at fire stations in 17 southern Maine communities while enrolled as full-time Fire Science, Paramedicine, Criminal Justice and Pre-Paramedicine students at SMCC.
In preparation for the live-in program, the 24 new students took part in an intensive three-week Fire Academy held at fire stations in Falmouth, Cumberland and Yarmouth, as well as one day on the SMCC South Portland Campus, to develop basic firefighting and EMS skill sets.
The SMCC students who participated come from towns and cities in Maine, New Hampshire, Vermont, Massachusetts and Connecticut.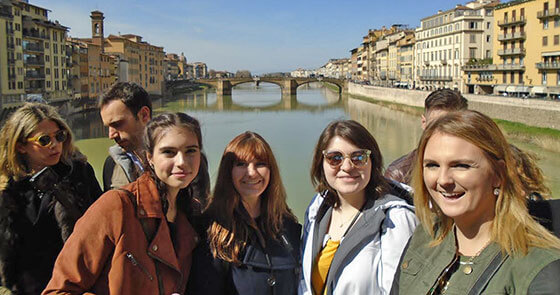 Interested in travel abroad? Info sessions to offer details
SMCC's Global Classroom spring courses might be for you if you're interested in studying and traveling in a foreign country over spring break while earning college credit.
Global Classroom classes are semester-long online classes that include an international field experience. For the 2018 Spring Semester, the Global Studies Center is offering two opportunities to have a short-term study-abroad experience. To meet faculty and learn more, you can attend one of these information sessions:
Midcoast Campus: Thursday, Sept. 21, 12:30 p.m., L.L. Bean Learning Commons
South Portland Campus: Friday, Sept. 22, 12 p.m., Howe Hall, Room 105
The two courses offered next spring are:
Italian Renaissance Art & Architecture
Instructor: Virginia Rose
Department: Fine Arts
Travel Location: Italy
Latin American Sport & Gender
Instructor: Aimee Vlachos
Department: Business
Location: Dominican Republic
To review an application packet and learn more about the Global Classroom program, please write the Global Studies Center at globalstudiescenter@smccme.edu.
For more information about the Global Studies Center, please visit the center's webpage at https://www.smccme.edu/academics/enhanced-learning-opportunities/global-studies/.
Photo: Students in last year's inaugural Global Classroom course are shown here in Florence, Italy.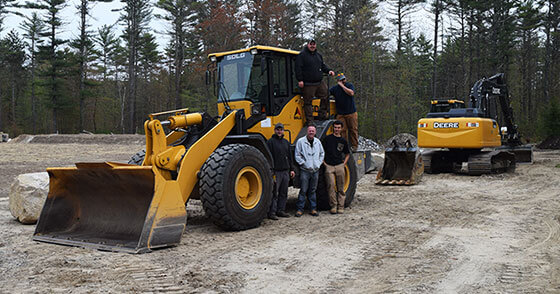 Program Profile: Heavy Equipment Operations
Heavy Equipment Operations students get their hands dirty. Besides learning in a classroom and on excavator simulators, they are trained on real equipment at a training site 35 miles from SMCC's South Portland Campus.
The Heavy Equipment Operations certificate program produces operators who are trained on earthmoving equipment — a bulldozer, loaders and excavators. Full-time students can complete the program in two semesters.
What sets the program apart is the outdoor lab, located at the Camp Hinds Boy Scout Camp in Raymond, where students operate heavy equipment performing work such as building roads and sewer lines and digging for building footings.
"They're not just practicing, they're building," said program Chair Dave Eng.
The program has partnerships with about a dozen contractors and heavy equipment dealers. As part of the program, students also participate in 200-hour internships with contractors.
The program has been around since the fall of 2008 and quickly fills up. The typical student is somebody who is already working at a site with heavy equipment and has decided they want to operate it, Eng said.
"Right now the demand is high," he said.
Photo: SMCC Heavy Equipment Operations students pose with heavy equipment at SMCC's training site at Camp Hinds Boy Scout Camp in Raymond.