Associate Degree in Fire Science
On this page:

About This Program
The Fire Science program is designed to provide both pre-service and in-service students with sound technical and academic experiences, enabling them to assume positions of responsibility as members of fire departments or as technical and supervisory employees of industrial firms and insurance companies. The program focuses on developing skills in comprehensive approaches to fire protection that utilize cost-effective proactive, reactive and management methods. The ultimate goal is to help the student develop the appropriate skills and knowledge for professional fire protection. In addition to the Associate of Applied Science degree, a one-year, 30-credit certificate option is available.
Practical technical instruction is designed to meet fire and life safety needs; responsibilities and obligation of fire protection in engineering, building design, plant protection; fire investigation; and all other fields where a hazard may be involved. Graduates of the program have been employed as municipal and industrial firefighters, EMTs, safety technicians, fire insurance inspectors, wildland firefighters, inspection bureau representatives and state fire inspectors, many of whom have earned their degree while employed in their area of specialty.
SMCC Fire Science curriculum follows the National Fire Academy's Fire and Emergency Higher Education (FESHE) collaborative recommendations as far as practicable. Course objectives are based on National Fire Protection Association (NFPA) Professional Qualification Standards and other occupational standards and recommended practices. Course credit is granted for prior learning, work experience and earned state and national certifications.
For more detailed information regarding the Fire Science program, including how to prepare for applying, please visit the MySMCC Fire Science page.

Your Degree Courses
Fire Science offers an Associate of Science degree requiring a mix of general education and hands-on courses. The following courses are a sampling of what you might take as a student in this program and are subject to change.
Program Course Sampling
Introduction to Fire Protection
Fire Protection Systems
Fire Service Building Construction
Fire Inspector
Fire Service Hydraulics
Hazardous Materials
Fire Service Leadership
Fire Ground Operations
Current Major-Specific Courses Available
Interested in seeing some of the current major-specific courses being offered as a part of this degree program?
Graduation Requirements
Prospective Students
If you are thinking about attending SMCC and are curious what the current program course requirements are to earn your degree, download the current SMCC Course Catalog.
Current Students
If you are a current student, your program requirements may be different than those listed for the current catalog year. To view your specific program requirements or to search and register for courses, log in to MySMCC and visit the MyDegree webpage.
Graduation Outcomes
Analyze and apply proactive fire prevention and control methods for safe and cost-effective fire protection.
Analyze and apply reactive fire and emergency scene operations for safe and cost-effective fire protection.
Estimated Degree Completion Time


Please note, these estimates are based on a student taking an average of 15 credits per semester and do not include college preparatory or developmental courses.
Fire Science Certificate
Fire Science offers a certificate requiring a mix of requiring a mix of general education and hands-on courses. For more information, visit our Fire Science Certificate webpage.
Program Costs
View an estimate of costs to complete this program:

SMCC Graduates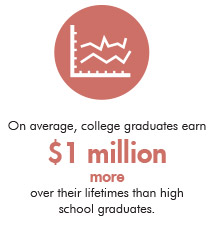 [/col]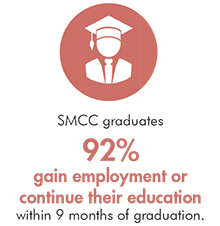 ---
Transfer Agreements for Fire Science
Leadership and Organizational Studies, BS
University of Southern Maine
SMCC Degree Program: Fire Science
View this Agreement »
Public Administration, BS
University of Maine Augusta
SMCC Degree Program: Fire Science
View this Agreement »
Technical Management, BS
Southern New Hampshire University
SMCC Degree Program: Fire Science
View this Agreement »