Meet potential employers at SMCC Career Fair
Dust off that resume, brush up on your interviewing skills and meet prospective employers face-to-face at the annual SMCC Career Fair.
More than 40 companies and organizations will be represented at this year's fair, to be held from 10 a.m.-1 p.m. Thursday, April 20, in the Campus Center.
Besides meeting with potential employers, you can practice your professional communication skills and learn about the job market outlook. Bring a resume and make a positive impression.
Here's who is planning to attend:
Alliance Mechanical, HVAC/R contractor, Essex, Vt.
Calais Regional Hospital, critical access hospital, Calais
Catholic Charities of Maine, social services agency, Portland
CCB Construction Services, commercial construction services, Westbrook
Chipotle Mexican Grill, restaurant, South Portland
Consumer Real Estate Finance Co., mortgage company, Biddeford
Creative Work Systems, services for people with disabilities, Portland
Crooker Construction, heavy construction and paving, Topsham
DSCI, a TelePacific Co., IT services, South Portland
Eastern Maine Healthcare Systems, regional health care, Brewer
Federal Bureau of Prisons, prison administration, Berlin, N.H.
Frisbie Memorial Hospital, medical center, Rochester, N.H.
HMS Host, restaurants, Portland
Hussey Seating Co., spectator seating manufacturer, North Berwick
Interim Healthcare, homecare and staffing agency, South Portland
Lee Auto Malls, vehicle dealer, Westbrook
Maine Green Power/3 Degrees Inc., renewable energy, Portland
MaineHealth, hospital and health care organization, Portland
Martin's Point Health Care, health care organization, Portland
Maxim Healthcare Services, health care and medical staffing, South Portland
New England Rehabilitation Hospital of Portland, rehabilitation hospital, Portland
Ocean Properties Hotels, Resorts & Affiliates, hotel management and development, South Portland
Oceanview of Falmouth, independent living retirement community, Falmouth
Old Orchard Beach Police Department, law enforcement, Old Orchard Beach
ON Semiconductor, semiconductor supply company, South Portland
Piper Shores, retirement community, Scarborough
Portland Nannies, childcare provider, Portland
Portland Gastroenterology, gastroenterology practice, Portland
Portland Regency Hotel and Spa, boutique hotel, Portland
Prime Electric Motors Inc., electric motor supply and repair, Gorham
Pro Search, Inc., recruiting and staffing firm, Portland
QuEST Global, engineering services, North Berwick
Saco Police Department, law enforcement, Saco
Saint Joseph's Rehabilitation & Residence, rehab nursing facility, Portland
ScribeAmerica, medical scribe company, Ft. Lauderdale, Fla.
St. Mary's Health System, medical center and health care services, Lewiston
Spectrum (formerly Time Warner Cable), TV, Internet and phone company, Portland
Spectrum Medical Group, health care services, South Portland
Spurwink Services, behavioral health and education services, Portland
The Westin Portland, hotel, Portland
Tradesman International, construction labor, Portland
TRC, engineering, consulting and construction management, Augusta
U.S. Customs and Border Protection, law enforcement
Wayfair, home furnishings, Brunswick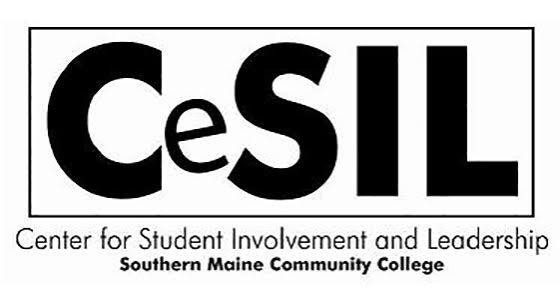 CeSIL Leadership Award nominations open
Nominations are being accepted for SMCC's annual student leadership awards. But hurry, the deadline is approaching.
The entire SMCC community — students, faculty, and staff — is encouraged to make nominations for the awards, which recognize students, faculty and organizations for their accomplishments during the year. The winners will be announced at the Center for Student Involvement and Leadership's Leader of the Pack awards ceremony on May 1
Award nominations are due by 5 p.m. Monday, April 24. Full details and requirements can be found by clicking on this link.
The awards are:
Leader of the Pack. This award is given to students who have shown strong leadership in the classroom and in the campus community. They serve as positive role models to their peers and encourage others to get involved on campus.
Rising Star. This award is given to a new up-and-coming leader who shows strong potential to serve the campus community in future leadership roles.
RA Program of the Year. This award recognizes an outstanding program or event that was implemented by a Resident Assistant.
Organization of the Year. This award is given to a student group that has gone above and beyond in its programming and campus involvement.
Advisor of the Year. This award recognizes a student group advisor who goes above and beyond to support the work of the group and the success of the students within the group.
Program of the Year. This award recognizes an outstanding program or event that was sponsored by the college or student organization during the academic year.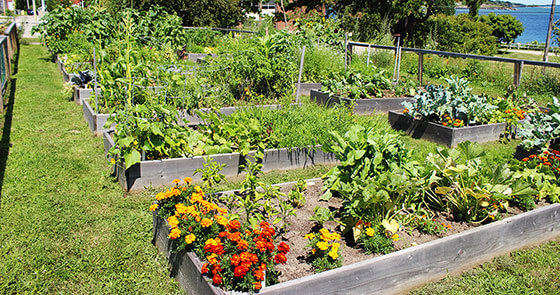 Green thumbs wanted for Community Garden
Got a green thumb? You can put it to good use by becoming the seasonal owner of a plot in the SMCC Community Garden.
Applications are now being taken for garden plots. But apply now (Click here for an application) because the deadline is Friday, April 21.
SMCC each year makes 40 garden beds on the South Portland Campus available to students, faculty and staff. The college provides the garden beds, soil and access to water. We will let people know in the first week of May if they were chosen.
People who are selected must:
Be able to plant their bed by June 1 or it will be reassigned to somebody else
Be on campus at least twice a week through the summer to take care of the plot
Commit to using only organic gardening methods
Sodexo dining services is organizing a garden cleanup from 1-3 p.m. on Saturday, April 22, to get the garden beds in shape for the coming growing season. If you're willing to help, please note it on the application or contact Rachel Fisk of Sodexo at Rachel.fisk@sodexo.com.
If you don't get a garden bed in the first round, there will be a second round of assignments after June 1 to make sure all the plots are put to good use.
Respiratory Therapy students shine
Respiratory Therapy students are being recognized for their performance and community service.
Four students — Sara Devoy, Kristin Dolloff, Allison Osgood and Taylor Steeves — have been inducted into the Lambda Beta Society, the national honor society for respiratory care professionals.
Dolloff was also awarded the Respiratory Therapy Program Faculty Award for outstanding performance for her leadership, teamwork and work ethic throughout the program.
The program also has a team of freshman and senior students participating in the May 20 Great Strides walk in Portland to raise funds and awareness for the Cystic Fibrosis Foundation. To donate to the team, visit its webpage.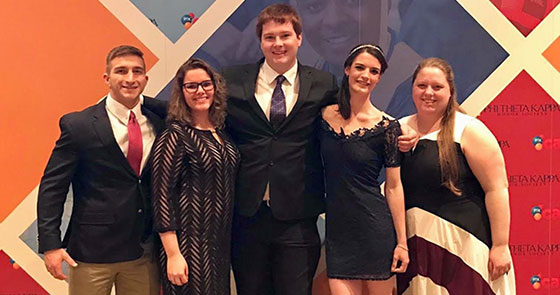 Phi Theta Kappa takes honors at convention
SMCC's Phi Theta Kappa chapter won the top regional award for its Mentor Mixers events at the national PTK Convention in Nashville.
Students Bronson Kieltyka, Nathalie Mitchell, Joseph Mullins and Valerie Roy, along with staff advisor Katie Rose Gerghosian, attended the convention, which was held April 6-8.
At the convention, SMCC's chapter, Alpha Chi Nu, won three regional awards:
First place: College Project, Mentor Mixers, a series of mix-and-mingle gatherings to strengthen student-faculty connections, create a greater sense of community and increase student retention.
Second Place: Distinguished Chapter Member, Kaitlyn Gurney, who's now taking part in a Disney College Program internship at Disney World.
Third Place: Distinguished Chapter Officer, Tracy Calder, who is now attending Saint Joseph's College of Maine.
Photo Caption: From left, students Bronson Kieltyka, Valerie Roy, Joseph Mullins and Nathalie Mitchell, with staff advisor Katie Rose Gerghosian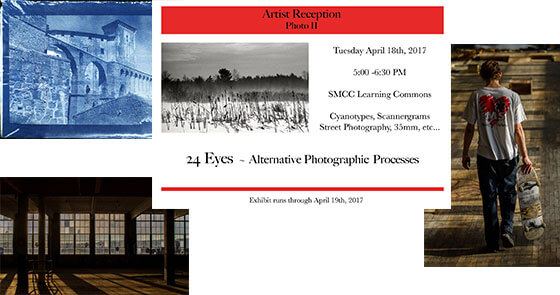 Photo students put on a show
Students in Christian Farnsworth's Photography II course are putting their best work on display in the Learning Commons.
Their exhibit, titled "24 Eyes — Alternative Photographic Processes," features 23 of the students' works. They will be on display through April 19.
An artist reception will be held from 5-6:30 p.m. on Tuesday, April 18, in the Learning Commons.
Stop on by to meet the students and talk about their photography.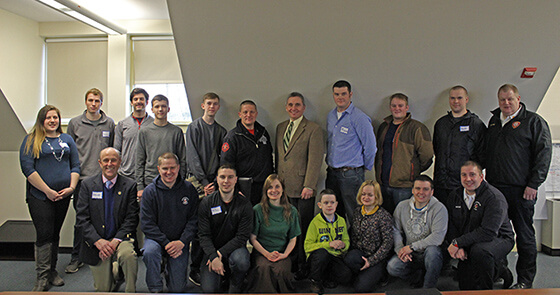 Russian fire-rescue delegation visits SMCC
A group of fire-rescue officials and cadets from Archangel, Russia, visited SMCC as part of their weeklong trip to Maine to learn about U.S. firefighting practices.
Fire and rescue professionals visited Maine in late March and early April through the Greater Portland sister city relationship with Archangel, a city in northwest Russia. During their visit the group visited several area fire departments and learned about U.S. firefighting approaches to emergency response, fire suppression, code enforcement, inspections and training.
The group visited SMCC on April 4 and met with Fire Science and Paramedicine faculty and students and had lunch at the McKernan Center.
Photo Caption: President Cantor (back row, fifth from right) is shown here with Fire Science faculty and students and fire-rescue professionals and students from Russia.