Zahra Abukar, Business Administration
I didn't speak a word of English when I moved to Maine in 2014. Now I'm earning a business degree, and I've opened a business selling my own line of clothing.
When I was 11, my family moved from our homeland of Somalia to Turkey before later moving to Portland.
After graduating from Portland High School, I initially planned to go to college in Massachusetts to study fashion design. But I came to SMCC instead and haven't looked back.
Besides earning my degree in Business Administration, I'm president of the Multicultural International Student Club and a member of the SMCC Business Club and the College's Diversity & Inclusion Committee. I also serve on boards of community organizations outside of SMCC.
I recently started my own business, called Zahra Abukar's Boutique, selling my own line of T-shirts, hijabs and abaya dresses in space I rent in a thrift store in Portland. It allows me to combine my love of fashion with business skills I've learned at SMCC.
I love how diverse this school is, there are students from all over the world. SMCC is life-changing, it changes people's lives.

---
Regina Angelo, Medical Assisting
I was inspired to come to college and study Medical Assisting after visiting my homeland of South Sudan and seeing the lack of medical care there.
My family moved to Maine when I was young to escape the war. I wasn't ready to go to college when I graduated high school in 2006, but that changed after I traveled back to Africa for a visit.
When I'm not in class, I work as a health care provider for children and elderly people. My long-term goal is to become a nurse, go back home to South Sudan and give back to my community. You've got to give back to where you came from.

---
Jack Barnes, Criminal Justice
After graduating high school in 2015, I enrolled in the Criminal Justice program because it was affordable, had an excellent reputation and the faculty has many years of real-world experience that gives you a good perspective. I'm planning on a career in law enforcement.
My father was a career police officer, and I've known since I was young that I wanted to follow in his footsteps. Going into criminal justice, you have to know that what you're doing is going to count. You're putting your life on the line, but it's worth it.
After I graduate from SMCC, I'm hoping to serve with the federal Border Patrol and eventually join the U.S. Marshals Service.
---
Nathan Beriau, Culinary Arts Alumnus
After graduating from SMCC's Culinary Arts program in 2000, I worked at some of the Portland area's finest restaurants before heading West in 2005.
Three years later, I was named executive chef of The Ritz-Carlton, San Francisco, managing all culinary activities at the five-star hotel. In 2015, I became executive chef for Montage Hotels & Resorts, overseeing all culinary operations at the five-diamond luxury Montage Palmetto Bluff resort in South Carolina.
I knew at a young age I wanted to be a chef. My father, Wil Beriau, is a nationally recognized chef educator who taught culinary arts at SMCC for 26 years.
A chef has a tremendous responsibility to their team and to their guests. You must constantly push every day to do it better than the day before, and never let the spark that drives you for perfection burn out.

---
Thatcher Bourcier, Cardiovascular Technology
I might not be at SMCC if it weren't for a snow day during my senior year in high school. That was the day I visited my mother at the echocardiography unit she managed at Concord Hospital in my home state of New Hampshire.
That's when I knew what I wanted to do. I enrolled in SMCC's Cardiovascular Technology program because it's such a great value and is the only program of its kind in northern New England.
After I graduate, I plan to work in a hospital echocardiography unit, using sound waves to take "pictures" of the heart for cardiologists to read. Over time, my degree should serve as a steppingstone to the business end of medicine; I'd like to become a hospital CEO.
By coming to SMCC, I get low tuition, I keep my debt incredibly low and I'll be able to get a job at a hospital that will pay my tuition costs when I continue my education. I have some friends in college elsewhere who are six figures in debt.

---
Noah Brooks, Information Technology
I'm receiving both a classroom education and hands-on job experience while attending SMCC.
I've liked computers since I was young, and now I major in Information Technology.
Besides studying IT, I also work in SMCC's Information Technology Department as a work-study student. The job gives me invaluable work experience and connections in the industry.
IT is a growing field, and I'm optimistic about my future prospects. Down the road, I'd like to work in network administration for a mid-sized company.
I'm going to graduate with a two-year degree along with two years of experience in the field, which is great. I don't think I'll have any trouble getting a job after graduation.

---
Nicholas Cavanaugh, Communications and New Media Studies
Coming here was a no-brainer after studying New Media in high school.
Being in the Communications and New Media Studies program, I particularly like working the video camera, performing video aftereffects and editing, and learning other behind-the-scenes skills.
The professors are well-connected and if you want to hook up with somebody in the field you're interested in, you're in good hands.
This program is challenging and gives you the skills to work in the field you want. After SMCC, I hope to transfer to a four-year school and work in stage production.

---
Zoe Coffin, Electrical Engineering Technologies
When I was in high school, I considered studying audio engineering in college to pursue a career in music. But I realized that electrical engineering technologies seemed to be similar and would provide me a more stable future as an electrician.
I came to SMCC straight out of high school because it was affordable and close to home, and I figured I wouldn't be out a lot of money if I didn't like it.
But not only do I like it, I'm excelling in the Electrical Engineering Technologies program while working for the IT Department as a work-study student.
I still love my music, singing and playing the guitar and a bunch of other instruments. I also have my own YouTube channel for my music.
But when I graduate, I know there will be a strong job market for electricians and that I can still pursue music in my spare time.
I'm a very hands-on person. I like to work with wires figuring out things like how much wiring does this house need. Those kinds of problems make sense in my brain.

---
Patrick Cotter, Architectural & Engineering Design Alumnus
I came to SMCC in hopes of launching a second career as an electrician. I ended up earning two degrees, giving me a valuable combination of skills that have ensured my success as an electrical designer in the engineering field.
Before coming to SMCC, I worked for Walmart for 17 years, moving up the ranks and eventually becoming a Market Electronics Merchandise Manager in Maine and New Hampshire. When Walmart restructured my position, I left the company and enrolled in SMCC's Electrical Engineering Technologies program with the aim of becoming an electrician.
I expanded my goals after taking a computer-aided design (CAD) class in the Architectural & Engineering Design (AED) program and then enrolling in the AED program.
After earning degrees in both Electrical Engineering Technologies and AED in 2012, I served as a CAD engineering intern with the South Portland Water Resource Protection Department. There, I used my skills with Revit architectural design and modeling software to create three-dimensional drawings of pump stations throughout the city.
My internship led to a job as an electrical designer with a Freeport engineering firm, utilizing electrical skills and computer design skills that I learned at SMCC. In the summer of 2018, I joined Allied Engineering in Portland, where I design and create electrical plans for residential, commercial and government buildings that have yet to be constructed.
I went back to school with a plan to become an electrician. But because of my interactions at SMCC, I took on a second degree that gave me a whole other set of skills that are parallel with the electrical program. It made me twice as marketable.

---
Kimberly Couillard, SMCC Nursing Alumna
I studied accounting when I first went to college, but later came to SMCC to earn a nursing degree when I realized that healthcare was where I belonged. SMCC served as the catalyst for my nursing career and my passion for patient care.
I attended UMass Lowell for accounting straight out of high school. But my college career was put on a hold to raise a family.
After moving to Maine, I worked in billing and insurance for a cardiology medical group in Portland. That's where I recognized how much I enjoyed working with patients.
When the time was right, I enrolled in the nursing program, drawn by SMCC's affordability, small classes and the fact that I could become a nurse quicker than at a four-year school. I graduated in 2018 and now I'm working at Maine Medical Center providing medical and surgical care to cancer, cardiology, urology and other types of patients requiring specialty care.
All of the instructors at SMCC are really vested in making sure you're successful. It's not an easy program and you have to put in the effort to get through it. But your success is their success, and that's what they want.

---
Kameron Cross, Heating, Air Conditioning, Refrigeration & Plumbing
Besides working toward my HVAC degree, I'm working a job that gives me real-world experience in my field with an HVAC company that's offering me tuition reimbursement.
I wasn't too motivated in high school in Portland. But upon graduation, the HVAC program and low tuition drew me to SMCC. Now that I'm here, I've found motivation and the promise of a bright future while learning skills that are in high demand.
When I'm not in class, I work for Royal River Heat Pumps HVAC company in Freeport.
Besides giving me hands-on experience, Royal River has agreed to reimburse me for my education. The higher my grades, the bigger the payback — straight A's will get me 100 percent reimbursement.
I like the HVAC field because it gets me out and about while using my hands and my mind.
When I was in high school, I worked here-and-there jobs such as a dishwasher, a fast-food cashier and a window washer. But I realized those wouldn't lead anywhere, so now I'm taking control of my future.
Going into a trade seemed very practical. Everything they teach you here is what you're going to be applying in the field.

---
Jeremy Culberson, Human Services
I stumbled into my first human services job as a residential care provider. I've stayed in the field ever since, and now I'm attending SMCC to advance my career.
Soon after moving to Portland in 2010, I was hired at the Shalom House, a nonprofit organization that operates residential programs for mentally ill clients. I was later promoted to assistant program manager.
I'm now a case manager for a Maine Behavioral Healthcare Assertive Community Treatment (ACT) team working with people who are mentally ill and are in life-threatening situations.
I enrolled in SMCC's Human Services program so I can get my full Mental Health Rehabilitation Technician/Community (MHRT/C) certification while also earning an Associate in Applied Science degree in Human Services.
After I graduate, I plan to continue my education and earn bachelor's and master's degrees and become a Licensed Master Social Worker. I hope to eventually have a private practice working with people with mental illness and substance abuse issues.
I love the human services field because of the direct human contact. It's humans helping humans the best way we know how. Any form of social work is the foundation of community.

---
Kendra Cummings, Respiratory Therapy
I worked for nearly 20 years as an event coordinator and a hotel manager when I decided I was ready for a change.
I was feeling empty and wanted a career where, at the end of the day, I could feel like I was making a difference. I knew I wanted to get into the medical field, so I enrolled in the Respiratory Therapy program.
I've come to realize I love what I'm doing and that I've found my passion. I love school and being out in clinical settings.
It's not easy raising four children, working part-time and attending college at the same time. But SMCC has given me a direct path to what I really want to do, and it's financially feasible.
I'm now doing my clinical training at a top-notch hospital, and I hope to transition to a full-time job there after I graduate.

---
Shane Cushing, SMCC Alumnus
I saved thousands of dollars by attending SMCC before going on to a four-year school. When I was ready to earn my bachelor's degree, I applied to more than ten institutions, and all of them accepted nearly all my credits. I didn't have any college debt when I left SMCC, and now I am earning a master's degree at the University of Maine in Orono.
---
Dustin Dang, Fire Science
I knew at a young age that I wanted to be a firefighter. Now, after serving in the military for many years, I'm working toward a degree to fulfill my dream to become both a firefighter and paramedic.
After graduating high school in 2010, I joined the Air Force, working on C-17 and C-5 transport planes. My work in the Air Force took me to 35 countries.
I left the active Air Force in 2014 but continued in the Air Force Reserves for another couple of years before returning to school on the GI Bill and enrolling in SMCC's Fire Science program. Besides earning a degree in Fire Science, I plan to earn an advanced EMT certificate to help me along the way to become a paramedic.
The faculty here are awesome. They hold you accountable, but they're also very helpful. Students work hard, but are well-prepared for the workforce when they graduate.
Through my classes, I've worked with area fire departments and met some fire chiefs. My end goal is to become an officer or even a chief on a fire department.
I think I've always wanted to be a firefighter. Something about the big red trucks, I guess.
---
Eric Dodge, Liberal Studies-Social Work
I was a bread maker for several years before deciding I was ready to get into social work.
Social work is a broad field — you can work with individuals, you can work with groups, you can work on policy-making if that's what you want. I'm really interested in international relief work and juvenile criminal justice.
I came to SMCC because of the affordable cost and the beautiful campus. After earning my degree here, I plan to continue my education and get a bachelor's and then a master's in social work.
The diversity of students at SMCC has a positive impact on the classroom experience.
After graduating high school in 2008, I attended a small liberal arts college in Colorado for a couple of years where students were pretty much the same age with the same type of background. Most of the learning was theoretical and out of textbooks.
At SMCC, students come from different walks of life with different backgrounds, and they have different life experiences. That diversity makes the learning more real.
Besides studying social work, I'm also the operations manager for the Captain's Cupboard on-campus food pantry, which lines up with what I'm here for and allows me to help people who are in need.

---
Alexander Donka, Horticulture
Horticulture is a great fit for me because I've always liked science and I have a huge interest in watching plants grow — especially fruits and flowers.
I studied music at a state university for three years before deciding I wanted music as a hobby, not a career. I then turned to SMCC after people told me this was a fantastic place to get hands-on experience and decide if horticulture was what I wanted as my calling.
This program emphasizes hands-on exploration, and the professors know all the local businesses for internships and job opportunities.
I'm thinking of continuing my education after I graduate from SMCC, or I might work for a small fruit grower or start a business selling plants. Whatever I do, I'll stick with horticulture.

---
Danielle Dubois, Culinary Arts
In my travels around the country, there's been one common theme: food. Now I'm studying culinary arts to hone my kitchen skills for a future in the restaurant world.
I moved around for many years after graduating high school in Portland in 2004, living in places such as New Hampshire, Vermont, Virginia and St. Croix in the Virgin Islands. Along the way, I worked in restaurants under a number of chefs.
But I came to realize that I needed more training, so I decided to come to SMCC. I had heard a lot about this program, and that a lot people were coming out of SMCC and doing neat stuff with food.
When I'm not in class, I work at two restaurants and am active in SMCC's Culinary Club, volunteering for culinary events like Harvest on the Harbor and the Taste of Maine fundraiser. My ultimate goal upon graduation is to work at a Michelin Star restaurant.
I like working with different chefs, learning different cooking techniques and styles. I'm just all food all the time.
---
Samantha Duncan, Electrical Engineering Technologies
I came to SMCC because I wanted a better future for myself and my young daughter. I chose the Electrical Engineering Technologies program because I like to work with my hands while using my mind, and this seems like a good fit between the two.
When I'm done, I'll have an electrician technologies certificate, allowing me to become a journeyman electrician's apprentice. I plan to work my way up and become a master electrician by the time I'm 30.
I commute twice a week from my hometown of Bridgton to SMCC. It's not easy being a single mother, working a job and coming to school at the same time, but it's doable and I like the idea of being a good role model for my daughter.

---
Lauryn Fagan, Student-Athlete
When I graduated from high school, SMCC appealed to me because of its great value, its beautiful location and its supportive sports staff. I also like that the athletics department puts a premium on academics.
I have a lot going on as a pre-Nursing major while playing on the basketball and softball teams; I also work for the athletics department and at a retail store at the mall. But I'm driven and committed to working hard and staying organized to ensure my success.
I love playing sports and bringing positive energy to the teams. Sports helps keep me focused on my college work.
I eventually want to be a neonatal nurse. I like to care for people and I have a big heart, and nursing is a good fit for me.

---
Kristina Fucini, Nutrition & Dietetics 
There are hundreds of opportunities upon graduation for Dietetics students like me. I plan to get into community dietetics with a school, a public health organization or maybe as a health coach when I enter the workforce.
After high school, I worked as a waitress for many years before enrolling in college at the age of 29. I've known forever this is what I want to do, and I finally decided to stop putting it off.
There are only two programs in Maine for dietetics, and SMCC was close, a lot less expensive and it gives you a well-rounded view of the dietetics world.
A healthy diet is so important — seven of the nine major diseases can be prevented through healthy eating.

---
Mike Fullerton, Precision Machining & Manufacturing, SMCC Alumnus
My SMCC degree landed me jobs when I was younger. Now I'm the one hiring SMCC students and graduates as operations manager of a precision manufacturing company.
I graduated from SMCC's machine tool program in 1987 and went on to work for a plastics manufacturer, a machine shop and then the S.D. Warren paper mill in Westbrook before landing at LAI International, a leading contract manufacturer of precision-engineered parts and components for advanced technology industries.
Today I'm the operations manager at LAI's Scarborough facility, overseeing more than 110 production machines and more than 120 employees. I like to hire SMCC graduates and students because I know they'll have the skills and the character his company demands.
Manufacturing has gone crazy in the state of Maine. It's difficult to find machinists right now.

---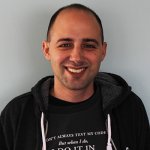 Cory Geesaman, Biotechnology
I enrolled in SMCC's Biotechnology degree program because I decided I wanted a new set of skills for a secure future.
I've been working in the software programming field since I left the Army in 2006 after four years in the service. I continue to work for a software programming and IT company while attending SMCC.
I eventually would like to get into epigenetics, an emerging field of science that studies biological mechanisms that will switch genes on and off.
One reason I was drawn to SMCC is because it has a dedicated person to work with veterans like me, making it easy to handle all the GI Bill paperwork. SMCC is providing me the foundation for a future in the biotechnology field.

---
Christina Giannoumis, Psychology
I like helping people, which is one reason why I'm majoring in Liberal Studies with a psychology focus.
My classes have taught me a lot about the science of mind and behavior, and I also work at Sweetser behavioral healthcare organization while going to school. I tell all my friends they need to get experience in the field.
After high school, a lot of my friends went off to college, but then they returned home and came to SMCC.
I didn't want to waste my money, so I came here first. I plan to continue my education after graduation, and I'm thinking of going all the way to get a Ph.D.
---
Alex Goodwin, Automotive Technology
I like working with my hands on my classic 1972 Mustang, and now I'm earning a degree in Automotive Technology so I'll be able to make a living working on cars.
The teachers here are great and are willing to help if you need it, even if it means staying late after class. As a work-study student, I also work in the Automotive Technology Center's tool room, keeping track of the tools that are checked out by other students while familiarizing myself with all the tools of the trade.
I took a gap year after graduating high school and then came to SMCC to study video production. I enjoy making videos, but I decided to enroll in the automotive program because I also like working on cars and I was looking for stable employment after graduation. I can still make videos on the side for fun.
I used to ride a motorcycle, but when I was 20 I thought it would be nice to have a vintage car. When I came across a 1972 Mustang that I could afford, I jumped at it.
We had more than 20 employers show up at our automotive job fair. I'm 100 percent sure it'll be easy to get a job once I'm done at SMCC.
---
Kait Gurney, Hospitality Management
I worked at Holiday Inn by the Bay after high school, and that's where I discovered that the hospitality business is where I belonged. SMCC is now providing me the education for a bright future while enabling me to earn a highly competitive internship at Disney World in Florida.
It's great to have instructors who have hands-on knowledge and connections in the industry, who live the business. They're able to pass that knowledge onto students, which has been phenomenal.
I'm especially proud of earning a five-month Disney College Program internship, to learn all the ins and outs about hospitality at Disney World. Less than 7 percent of the first-time applicants get accepted into the program.
After graduation, I'll either enter the workforce or transfer to a four-year school to earn a bachelor's degree. My ultimate goal is to work at the Tokyo Disney Sea, a Disney theme park in Japan.
---
Taylor Gustin, Radiography
I realized I wanted to become a radiographer while in high school during a tour of a new hospital that was soon to open in my hometown of Augusta.
When the time came, I enrolled in SMCC's Radiography program because it's affordable, the College has a beautiful campus and I know there will be plenty of job opportunities in the Portland area after graduation.
I've always wanted to do something in the medical field. I like radiography because you work directly with patients, the demand is growing and the technology is rapidly evolving. I'll always have something to challenge me.
Once I'm working as a radiologic technologist after graduation, I think I'd like to specialize in mammography. There are also other specialties ― such as MRIs or CAT scans ― to choose from.
For clinical experience, radiography students work in hospitals and other medical settings, giving us hands-on involvement.
There's a certain amount of book learning, but there's nothing that can prepare you better than working with real patients in the field.

---
Emily Haggett, Marine Science
I was ready for change from my job as a video editor, so I decided to take a few biology courses at SMCC. Now I'm fully immersed in the Marine Science program, from performing hands-on research to having my discovery of a new marine virus entered into a national biotechnology database.
I earned a bachelor's degree from Champlain College in 2013 and had worked for three years as a video editor when I arrived at SMCC in 2016.
Besides learning in the classroom, I've taken research courses at MDI Biological Laboratory and at Bowdoin College, had a NASA-funded internship with the Friends of Casco Bay organization, and presented work at a Howard Hughes Medical Institute's national workshop in Virginia.
I even discovered a novel marine virus, known as a bacteriophage, that has been entered into the National Center for Biotechnology Information database. The NCBI is a program of the National Institutes of Health.
I appreciate that SMCC has a lot of students who, like me, are changing careers or learning something new.
My advice to students is to take advantage of every opportunity in front of you and do as much as you can. There's so much to do, you just have to find it.

---
Kasey Hartmann, Fire Science
Kasey Hartmann's father and grandfather were professional firefighters. She's following in their footsteps as a student in the Fire Science program.
While growing up in Salem, N.H., Kasey knew at a young age that she wanted to become a firefighter and paramedic. After graduating high school, she chose SMCC because firefighters she knew in Salem told her SMCC's program was the place to go.
As a Fire Science live-in student, Kasey lives at a Scarborough fire station while attending SMCC. She works alongside professional firefighters and EMTs when responding to fires, car accidents or, on one occasion, even retrieving a cat from a tree.
In the classroom, she says faculty are there to help her "in a heartbeat" if she has a problem with something.
Through her classroom learning and her hands-one experience in the Fire Science program's live-in program, she knows she'll be well-prepared to enter the professional ranks upon graduation.
"This is preparing me for the future. This is just the beginning and I know this is where I want to be."


---
Kym Hendrix, Education
I love that it's easy to make friends at SMCC, the professors are friendly and helpful, and the campus is right on the ocean.
When I came here, I thought I might want to go into the education field — but I wasn't completely sure. But my instructors have helped me figure out that education is what I want to do.
After I graduate from SMCC I plan to earn a bachelor's degree and eventually work in a school setting as either a teacher, an athletic trainer or perhaps a coach.
I also play on the SeaWolves soccer team and was named the YSCC player of the year as a freshman.

---
Peter Henry, Fire Science
I come from a family with a long line of public service.
My father's a fire lieutenant and critical care nurse, and my mother and two sisters are nurses. My grandfather was a firefighter, my grandmothers were nurses and my twin brother, Nick, is also enrolled in SMCC's Fire Science program.
I'm from Vermont, and I chose SMCC because of the Fire Science program's elite reputation, the curriculum and the location.
I like what SMCC does with its learning and the personalized advising. You're not just a number here.
---
Ralph Houanche, Nursing
I was on a path to become a pharmacist when I realized I wanted a career where I would provide more direct care to patients. That's when I decided to enroll in SMCC's nursing program.
Now I'm on track to earn my nursing degree and become a registered nurse. Down the road, I'd like to continue my education and become a nurse anesthetist or a nurse practitioner.
I didn't speak a word of English when my family moved to Maine from Haiti in 2009 in search of better opportunities and to escape the political turmoil in my homeland.
I graduated from Portland High School and then earned a bachelor's degree in biology/pre-pharmacy from St. Joseph's College of Maine. But before going to pharmacy school, I decided to work in a pharmacy to be sure that was the career I wanted.
Eventually I realized I wanted to have more direct interaction with patients, and I decided nursing was the better career choice for me.
SMCC is affordable, and the support I've received from faculty has been great. I feel like I'm part of a community.
---
Nick Jackson, Emergency Medical Services student
I'm inspired by superheroes such as Batman and Power Rangers, normal people without superpowers who do great things given the right tools.
I enrolled in SMCC's Paramedicine program because it gives me the knowledge and understanding to save people — just like superheroes.
I became an EMT when I was just 16 and I'll become a paramedic once I graduate from SMCC. I eventually plan to go to medical school and become a doctor in emergency and critical care medicine.
When I'm not at school, I work for an ambulance service that gives me hands-on training in the field. You're going to be a good paramedic after going through this program.

---
Terrence Jones, Computer Science
I enrolled in the Computer Science program in 2015 in search of a good future.
I'm originally from Massachusetts, and I dropped out of a four-year university after high school. I later found myself in Maine working jobs such as making pizza, washing dishes and working in a warehouse — but I decided there was no future in that.
I was sold on Computer Science by a friend who makes a good living as a computer programmer and is passionate about it. Since coming to SMCC, I too have developed a passion for it. After I earn my degree here, I plan to earn a bachelor's degree and become a software developer.
Coming back to school was a good life decision for me. This program is structured for success.

---
Mary Joy, Hospitality Management
I grew up on a remote island off eastern Maine and was ready to experience something new when I graduated from high school. I'm now studying Hospitality Management, knowing that the hospitality field has countless opportunities all around the world.
My family lives on Swan's Island, where lobstering is the main occupation. For high school, I took a ferry every day to Mount Desert Island, where I attended Mount Desert Island High School.
When it came time for college, I knew I was ready to get off the island, live in a new world and experience my own thing.
I chose SMCC for its location, affordability and its hospitality program. I don't yet know exactly what I want to do, but I know I can go anywhere and do anything in the hospitality field.

---
Alexander Kennedy, Cyber Security
When I first heard about SMCC's Cyber Security program, I thought, "That's the program for me." I'm now confident that I'll have a bright future in a field I'm passionate about.
SMCC was the right choice for me with its affordable tuition, residence halls and academic offerings. It's a big plus being able to earn credits here that will transfer to a university after I graduate.
Besides taking Cyber Security classes, I work for the IT Department, meaning I'll have a degree and real-world work experience when I graduate. I have a very positive outlook toward the future; there's expected to be 34 percent job growth in the next 10 years in the cyber security field.
It's very exciting to think that with cyber security, I'll be able to make the money I want and still do something I love.

---
Bronson Kieltyka, Business
I took a gap year after high school and then came to SMCC because I had heard good things about the Business department and I could play on the soccer team. This was a good place to get my feet wet and figure out if business was the right path for me without spending a ton of money.
I stay very busy. Besides classes, I'm a member of the Business Club, where I oversee the club's stock portfolio. I work sales jobs at two retail stores, and I'm now president of the Phi Theta Kappa honor society.
SMCC has been an awesome step forward.

---
Kara Kilmartin, Nutrition & Dietetics Alumna
SMCC served as a springboard to my current position as Director of Dietary Services at a health-care facility for the elderly.
After high school, I enrolled in the nutrition program at the University of Massachusetts Amherst. But it wasn't a good fit for me because the school and the classes were so big.
It was during a visit to see my parents ― who had moved from upstate New York to the Portland area ― that I decided to move to Maine and enroll in SMCC's Nutrition & Dietetics program. I was drawn by the program, the low tuition and the beautiful campus.
While working toward my degree, I had an internship at Gorham House, a long-term care and assisted-living facility in Gorham. Two weeks before I graduated in 2012, Gorham House offered me a full-time job as a dietetic technician.
I've since worked my way up to become Director of Dietary Services, managing a staff of 55 and the inner workings of the kitchen and five dining rooms. I also work on menu planning, food ordering and clinical nutrition.
While working at Gorham House, I also completed my bachelor's degree in Nutrition & Dietetics from Rutgers University.
I give SMCC a lot of credit. Because of the college, I am where I am today.

---
Mark Kurkjy, Culinary Arts Alumnus
After working in law enforcement for many years, I pursued my passion for cooking. Now I have a bright career as a chef.
I earned a bachelor's degree in criminal justice from Northeastern University in 2005 and worked for the Dover, Mass., police department, the Beth Israel Deaconess Medical Center police department, the Boston Red Sox and, from 2008 to 2012, the Nevada Highway Patrol.
After moving to Maine with my family in 2012, I worked in retail. But I eventually decided to enroll in SMCC's Culinary Arts program to prepare for a new career in the kitchen.
Cooking has always been fun for me, and it was therapeutic when I was in law enforcement. After having a daughter, family meal time became a special time where I experimented with new ingredients and recipes while developing a passion for cooking.
I came to SMCC in 2015, taking culinary classes while working full-time as retail store manager. I earned my degree in 2018.
After graduation, I took a job at 33 Elmwood, a Westbrook establishment that combines bowling, bocce and food. As the sous chef, I'm able to experiment with various dishes, make things from scratch and prepare foods that have gotten glowing reviews. Elmwood has a unique atmosphere that provides a fun night out with elevated cuisine.
Besides teaching me culinary skills, the culinary program opened doors where I could network with chefs in Portland's thriving restaurant industry.
I think the school does a great job of putting you into that culinary pipeline. We're in an area where you can do so many different things with your degree.

---
Lydia Lane, Hospitality Management Alumnus
I started a wedding and event planning business on the side while I was a student at SMCC. Now it's a full-time enterprise for me.
I launched fern & flair Wedding and Events while taking classes in the Hospitality Management program. After graduating with two degrees, in Hospitality and Business, I continued growing my business as a wedding and event planner.
Maine is a popular place for destination weddings, and my customers come from across the country ― from as far away as California, Washington and Hawaii.
When I was a Hospitality student, we learned through practical experience at various events and visits to different event venues to a get that first-hand know-how.
But the biggest thing for me was all the connections I made with people in the industry. Hospitality isn't something you learn from a textbook, and thankfully our classes weren't like that. It was very hands-on.

---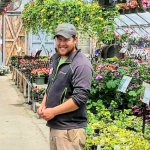 Matt McAdam, Horticulture Alumnus
I worked at a Yarmouth garden center for an internship while I was a horticulture student at SMCC. Now, I work there full-time in my chosen career field.
I grew up on my family's apple orchard, McDougal Orchards, in Sanford. After high school I studied horticulture at SMCC, where I graduated in 2010, and later earned a bachelor's degree in environmental horticulture at the University of Maine.
I then worked for three years for Cherryfield Foods, one of North America's largest blueberry growers and processors. While at Cherryfield Foods, I was the Grower Relations Manager and Spray Program Coordinator. I managed over 16,000 acres of wild blueberries from near the Canadian border all the way down to New Hampshire.
I returned to southern Maine in 2015, when I took a job in the nursery at Estabrook's, the same place I had worked when he was an SMCC student. Both the owner and the nursery manager are also SMCC graduates.
SMCC served as a springboard for my horticulture career. My long-term goal is to go back and run the family farm, in Sanford, as the eighth generation.
I'm really happy I chose SMCC. The program's phenomenal: lots of hands-on experience, small class sizes, and all the professors have experience in the field. There are all kinds of opportunities for students with a horticulture degree, from farms to nurseries to landscaping businesses.

---
Emily McGary, Nutrition & Dietetics
I became interested in nutrition after falling into some bad eating habits following high school. Now I want to make a career out of teaching others about the benefits of good nutrition.
I attended a four-year university after graduating from Houlton High School in northern Maine in 2009. But I left college after less than a year and moved to Portland to start a new life.
Over time, I became passionate about health and nutrition. With a new-found focus on what career path I wanted to take, I enrolled in the Nutrition & Dietetics program and am working toward a degree while juggling classes with family and work responsibilities.
Ultimately I hope to work at a wellness facility of some type teaching people about the tools they can use through good nutrition and health habits to prevent illness and disease.
SMCC offers a great education at an affordable price, and I like the small classes. The Nutrition program is keeping up with the evolving focus on wellness and health in the nutrition field.

---
Michael Marino, Construction Technology Alumnus
When I discovered SMCC's Construction Technology program, it kind of saved me. At the time, I was sort of wandering, trying to figure out what to do next.
I spent a year at a state university after high school, but I then took time off because it wasn't quite the right fit.
In my time at SMCC, I was a high honors student and earned both a Construction Technology degree and a Heavy Equipment Operations certificate. SMCC has served as a springboard to a bright future in construction.
I now work for a company that specializes in maritime construction, and I plan to eventually earn a bachelor's degree in construction management. I hope to one day own my own construction firm.
While at SMCC, I was also awarded a George J. Mitchell Peace Scholarship, allowing me to study for a semester in Ireland.

---
Tim Martone, Architectural & Engineering Design
I spent many years in the wine and beer industries before deciding to change course and pursue a career in architecture. I'm now attending SMCC as the first step in making my vision come true.
After graduating high school in New Jersey in 2007, I studied civil engineering at Marquette University for two years. But I didn't finish, and instead I worked for companies selling wine and later selling beer.
I eventually came to the realization that I wanted to study architecture. So I moved to Maine, where I have family, and enrolled in SMCC's Architectural & Engineering Design program.
Within weeks of enrolling, I landed a job as an intern drafter at an architectural firm, giving me real-world experience while I'm learning skills in the classroom.
When I complete my degree, I plan to continue my education, earn a bachelor's degree and become a full-fledged architect.
At SMCC, I am starting to build a career in an industry I want to be in. Without the unique opportunity SMCC provides, I would have no way to pursue this lofty dream I have.

---
John Morgan, Basketball Alumnus
I was drawn to SMCC because it was affordable, offered the academic program I wanted and allowed me to continue my basketball career after high school.
SMCC has a great tradition of athletic success, and I am proud to have been a captain of the basketball team.
At the same time, the school placed a premium on academic success. At the end of the day, your education is going to determine what you do after school. Coach said to have fun playing basketball, but make sure you have good grades and do what you need to do in the classroom.
After graduation, I transferred to Thomas College, where I now play on the basketball team while studying Business Administration.

---
Amy Meuchel, serving veterans
A Navy veteran, Amy Meuchel served as president of the SMCC Veterans Club while attending SMCC.
This year, she became Maine's first-ever female district commander and post commander of the Veterans of Foreign Wars organization.
While in the Navy from 2001-2012, Meuchel was deployed four times aboard the USS Abraham Lincoln, the USS John C. Stennis and the USS Carl Vincent aircraft carriers.
After enrolling at SMCC in 2012, she studied Culinary Arts, Hospitality Management and Liberal Studies with a focus on Psychology. She was also active in the Veterans Club, serving as president for a time, and the Student Senate.
She is now working toward a degree in Social Work at the University of Southern Maine.
Meuchel has remained active in veterans issues since leaving SMCC, and in June became commander of VFW Post 6859 in Portland and commander of the VFW's Maine District 10, which includes posts in Portland, South Portland, Gorham, Windham, Fryeburg, Naples, Windham and Harrison.
"After I earn my degree in Social Work, I hope to continue working with veterans. I'm not exactly sure in which way, but I want to stay with veterans."

---
Adiel Nimbona, Construction Technology
While growing up in Burundi, I loved to watch houses and highways being built. Now I'm earning a Construction Technology degree so I can build a future in the construction trade.
I moved to the U.S. in 2015 for the opportunity and to escape the war and political strife in my homeland in central Africa.
Drawn by SMCC's location, construction program and low tuition, I arrived here in 2017 and later entered the inaugural class of SMCC's Construction Institute, a workforce training program designed to give people skills that are in demand in the construction industry.
After completing the institute, I decided to continue my education at SMCC in the Construction Technology program. I'm now working toward a degree in Construction Technology and a certificate in Heavy Equipment Operations.
Construction is my passion, and I'm grateful I'll have a bright future that probably wouldn't have been possible in Burundi. Upon completion of my degree and certificate, I'll have the skills to build houses and highways – something I've dreamed about since I was young.
This program is helping me realize my dreams. I am really proud to say I attend SMCC. It gives me hope for the future and the promise to lead the life I want to have.

---
Dorcas Ngaliema, Political Science
I planned to study electrical engineering when I first came to SMCC. But the wide variety of academic programs here allowed me to explore my interests and discover my passion for political science.
I was born in the Democratic Republic of the Congo and moved to South Africa when I was nine months old. My family moved from South Africa to Maine when I was 17 for the opportunity to build a bright future in America.
After graduating from Portland High School, I came to SMCC because of its affordability. I like political science to better understand why political systems work the way they do, both here in the U.S. and internationally.
But SMCC is about more than affordability; it has really good academic programs and the professors have our backs. I like that the school encourages students to continue their education after they graduate, and that it teaches students to develop leadership skills. And I like the diversity of the students.
I started the Southern Poverty Law Center student organization on campus, and I organize open forums where students can respectfully share their opinions on sensitive political issues.
When I graduate, I hope to earn my bachelor's degree and go to law school. My ultimate goal is to become an immigration lawyer.
---
Ed Morton, Precision Machining & Manufacturing
I'm enrolled in the Precision Machining program because it's a great field to get into. That's where the jobs are.
I came to SMCC on the GI Bill after serving 3½ years in the Army following high school. Because of SMCC, I already have a job as a machinist while I continue my studies on the path to graduation.
The best thing about this program is the unlimited amount of knowledge the professors have and the hands-on learning in the lab. My ultimate goal is to be a machinist and engine builder for snowmobiles and ATVs.

---
Gabe Palizay, Education
I grew up in a family of teachers. My mother, two aunts and an uncle all teach, and I came to SMCC to earn an Education degree so I can do the same.
I took a year off after high school and then came to SMCC because I had heard good things about the Education program. It's also very affordable and the credits I earn here will transfer easily to other schools.
After I graduate from SMCC, I plan to continue my education and earn bachelor's and master's degrees. My ultimate goal is to be a special education teacher at the middle or elementary school level.
I've always felt comfortable around the idea of teaching, and I like working with kids.
Teachers have the ability to make a difference in people's lives. I think having that impact is very important. Being a teacher is an important job.

---
Marina Pappalardo, Hospitality Management
I'm learning more than just hospitality skills at SMCC. I'm also making connections in the industry, getting up-close looks at businesses in the field, and honing my leadership abilities.
I attended a four-year college in New Hampshire after high school, but I left after two years and came home to Maine in search of lower tuition and more guidance in my academics. When I enrolled in the Hospitality Management program, all of my previous credits transferred and now I'm saving some serious money while getting a quality education on a beautiful campus.
The professors bring students to hotels, the airport, restaurants and other places where we meet people who are in the field and see places first-hand. The faculty expose us to all the different possibilities in hospitality, and they make sure we get a foot in the door.
The hospitality field is broad enough where you can get into multiple things. There's event planning, airlines, hotels, restaurants, the list goes on. And I love being around people, so this was a perfect fit for me.
My ultimate goal is to get in the event-planning business. I would love to plan things like music festivals, and then take photos of the events using photography skills I'm also learning at SMCC.
My twin sister, Athena, raved about SMCC while she was earning her degree in Respiratory Therapy. And now I rave about SMCC to everybody.

---
Will Pease, Computer Science Alumnus
I knew at a young age that I had a future in computers. Now I'm working for the multinational technology company Garmin Ltd., developing apps that support fitness and outdoors products.
I took a few years off after graduating from high school. When the time came for college, I chose SMCC and graduated in 2015 with 4.0 GPA in Computer Science.
While at SMCC, I also worked as a word-study student in the college's IT department, giving me hands-on work experience while earning my degree. I then transferred to the University of Southern Maine, where I graduated in 2017 with a bachelor's degree in Computer Science.
Before going to Garmin, I worked as a software engineer for a Portland company called MedRhythms, helping develop a mobile app for software that delivers neurologic music therapy. I now work in Garmin's offices in Yarmouth, helping develop mobile apps for the company's fitness and outdoors products.
One product I work on allows users to send messages from anywhere on Earth to anywhere else.
I think I always knew I would get into a field like this. I was 5 or 6 messing around on my parents' computer, and they told me I was doing things on the computer that they hadn't figured out how to do.

---
Adrienne Pelletier, Culinary
I've always loved to cook and when it came time to go to college after high school, there was no question that this is where I would go.
I was home-schooled and raised in Raymond, and SMCC was close by and its Culinary Arts program has such a great reputation.
After I graduate, I plan to go to work in restaurants. I want to find a place where I fit in, where I become part of the enterprise and more than just an employee.
Besides cooking, I'm also passionate about dancing and am a dancer with the Maine State Ballet.

---
Paul Ratigan, Health Sciences
I decided to enroll in the Health Sciences program after getting the itch to be involved in the management end of the air medical services industry.
I earned a Paramedicine degree from SMCC in 2010 and have worked as a paramedic ever since. While working as a flight paramedic in 2015, I realized that I love flying and I love being a paramedic.
By enrolling in the Health Administration pathway of the Health Sciences program, I hope to eventually work for a company that provides life flight services transporting patients by helicopter and plane to and from healthcare facilities and accident scenes.
This is the perfect program for me to secure a bright future and reach my goals. It also streamlines the pathway for all paramedics to earn their college degrees.

---
Jack Rohner, Communications & New Media Studies
I came to SMCC to learn skills that would lead to a career in film. Now I'm doing just that, making a living working on full-length feature films, short films, documentaries, commercials, music videos and more.
I was sold on the Communications and New Media Studies program after visiting SMCC while in high school. At SMCC, I learned not only the technical skills involved in film production, but also about the value of motivation, hard work and community.
While earning my degree, I also met people in the industry through Professor Corey Norman, who teaches video production and owns his own filmmaking company.
Since leaving SMCC in 2016, I've worked on numerous film projects. I recently worked as a set lighting technician on two full-length feature films. "Eve" is an action thriller starring Jessica Chastain, Colin Farrell and John Malkovich; "Knives Out" is a crime mystery whose cast includes Daniel Craig, Lakeith Stanfield, Don Johnson and Christopher Plummer.
I spend a lot of time in Boston on films, but I also work out of Portland on short films, music videos, commercials and video productions for organizations and businesses. This photo shows me in New York City while working on a short documentary for the United Nations.

---
Nate Russell, active in veteran affairs
If there's something going on with military veterans at SMCC, there's a good chance Nate Russell is involved. A Navy veteran now earning a degree in Criminal Justice, Nate is president of the Veterans Club.
Nate joined the Navy after high school, but left after a year for medical reasons. Since arriving at SMCC, he's immersed himself in veterans' causes.
Besides being president of the Veterans Club, he regularly takes part in bake sales that benefit veterans. He helped organize the Silhouette Project, a powerful exhibit to raise awareness about struggles faced by military veterans that was on display in the Learning Commons last year.
He's involved in veterans' breakfasts, social gatherings and flag-raising ceremonies. After he graduates in the fall of 2019, he plans to either enter law enforcement or become a Veterans Service Officer to help veterans with their benefits.
"For me, having such a short time in the service had an impact on me. I wanted to have a full military career. Being involved with veterans here makes me feel like I'm part of that community."
---
Austin Shriner, Health Sciences
I earned a bachelor's degree in history from a small liberal arts college in North Carolina after high school, but then I realized it was hard to find a practical application of my degree in the workplace.
That's why I'm now enrolled in SMCC's Health Sciences program. I want to be in a field that helps people, and this program allows me to follow a pathway where I can eventually work in a hospital or other healthcare setting in an administrative role in support of healthcare providers.
I'd been searching for the right healthcare program for me, and once I learned about the Health Sciences degree, I knew it was a good fit.
After I graduate from SMCC, I plan to transfer and earn a bachelor's degree in healthcare administration. Healthcare is a growing field, obviously, and there's going to be a need for people like me.

---
Mack Stinson, HVAC Alumnus
While at SMCC, I decided to give the HVAC program a shot almost by accident. Not only did I like it, I've taken the skills I learned at SMCC and parlayed them into a growing HVAC business of my own.
I came to SMCC in 2010, two years out of high school, not knowing exactly what I wanted to do. I eventually enrolled in the HVAC program while trying to figure out what direction to go.
After graduating in 2013, I worked for commercial HVAC companies. But when I wasn't working my day job, I installed heating and cooling systems in people's homes on the side.
My client base grew and my wife and I decided to launch Mack Air Pro in 2018. Within a year, the company had grown to five employees.
SMCC served as a springboard to my owning my own business. Everything started clicking when I enrolled in the HVAC program.

---
Autumn Theriault, Education Alumnus
I came to SMCC more than a decade out of high school to pursue my goal of teaching. Now I'm living my dream as a sixth-grade teacher.
In the years after high school, I worked for the state and in restaurants, unsure of my calling until I volunteered at my children's elementary school and realized that the classroom was where I belonged. With a newfound passion and a clear aim of teaching, I enrolled at SMCC and earned an Education degree in 2016 with a near-perfect GPA.
I then transferred to St. Joseph's College, graduating summa cum laude in 2018 with a degree in Elementary Education.
From St. Joseph's, I was hired as a sixth-grade teacher in Lewiston. I then made the jump to an elementary school in Mechanic Falls, allowing me to be close to home and in the same school district where my children are in school.
Teaching is a bigger challenge than I expected, but I maintain the passion that Mary Jo O'Connor, SMCC's Education program coordinator, instills in students.
Teaching challenges you every day. There's nothing else I'd rather be doing.

---
Derek Theriault, Biotechnology Alumnus
I worked as a clinical coordinator in a New Hampshire hospital for many years before deciding it was time to return to school to give my career a boost. I chose SMCC because there were lots of biology courses, it was affordable and it was a beautiful place to be.
Besides taking classes here on campus, the Biotech program gave me the opportunity to take short courses in labs at Bowdoin, Bates and the Mount Desert Island Biological Laboratory. I took advantage of as much as I could, and there were a lot of opportunities for hands-on learning here.
When I was ready to graduate and transfer, I was accepted at six universities throughout New England and beyond, all of which offered me competitive financial packages and accepted nearly all my SMCC credits. I am now continuing my studies at the University of Pittsburgh.

---
Will Tiner, Communications & New Media Studies
I enrolled at SMCC after high school drawn by the affordability, location and the Communications & New Media Studies program.
After arriving here, I began producing highlight and team videos for the SMCC Athletics Department. With the videos in my portfolio, I was hired by the Portland Sea Dogs baseball team as a camera operator at their games, which has led to freelance work taking high school sports videos.
The video work I've done for the Athletics Department has served as a springboard for me, and I plan to continue working in video production after graduation.