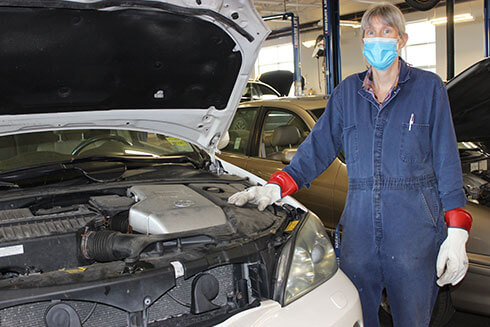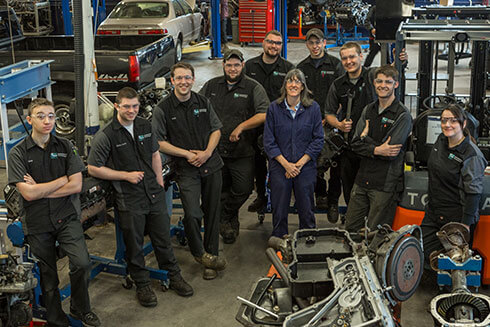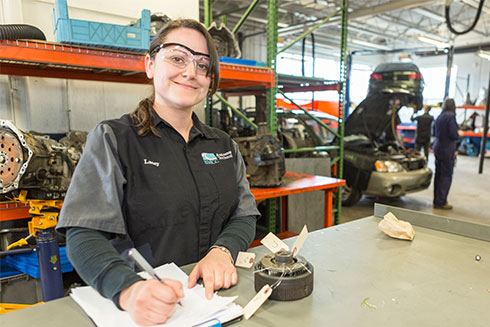 About the Electric Vehicle
Repair Training
No Cost to Trainees
Our hands-on electric vehicle program trains vehicle repair technicians to diagnose and service electric and hybrid vehicles. The training is designed for technicians who work at auto repair shops, auto dealers and other vehicle-related businesses. For the class, students take a hands-on weeklong course in SMCC's Automotive Technology Center after first completing 32 hours of online instruction. Click to view an informational flyer.
What opportunities does this program provide?
Put Your Skills to Work
As the demand for electric and hybrid vehicles increases, the need for technicians qualified to work on them is greater than ever. Level up your skills by completing our Electric Vehicle Repair training program.
Continue Your Education
Interested in continuing to build your skills? Continue your education by enrolling in one of our certificate or degree programs which lead to advanced and expanded career opportunities upon graduation.
Related Degree & Certificate Programs
How do I complete this program?
Browse the information below to learn what is involved in qualifying for and completing this program.
Successfully complete training in:
High-voltage (HV) safety
Key services that you can perform on electric vehicles, including battery repair
Failure modes associated with systems and components
Testing & diagnostic techniques
Completion Time & Location

Offered at the SMCC South Portland Campus. Inquire about upcoming sessions.
Prerequisites
To qualify for this training you must meet the following prerequisites:
At least 18 years of age
Resident of Maine
High School diploma, GED or HiSet
Proof of authorization to work in the U.S.
ASE Certification in Electrical/Electronic Systems, OR
OEM Factory Certification in advanced electrical/electronics, OR
SMCC AUTO 205 Electrical/Electronic 2 or equivalent
Access to desktop, laptop, or tablet with internet connection
Affected by the pandemic
COMPLETION TIME
16 WEEKS
*Estimated completion time.
NO COST
TO QUALIFIED TRAINEES
LOCATION
SOUTH PORTLAND CAMPUS
AUTOMOTIVE TECH CENTER, 123 MCKERNAN DRIVE
News Features
Maine's First EV Repair Training Course Meets Accelerating Adoption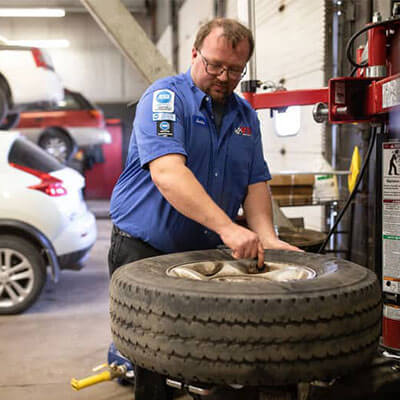 "Before the course, we sent electric or hybrid vehicles back to their dealerships. After the course, there are VIP locations and technicians confident and certified in servicing EV and hybrids. It brings another aspect of repair and services to our customer base. It's been a game changer."

Justin Hynes, ASE Automotive Master Technician, VIP Automotive
---
Southern Maine Community College Launches Electric Vehicle Certification Program
"The short-term training course is being offered through Southern Maine Community College workforce training for companies and organizations that need employees trained in electric vehicle repair. The course teaches students to perform hands-on work and prepares them to take the National Institute for Automotive Service Excellence's Light Duty Hybrid/Electric Vehicle Specialist Certification Test."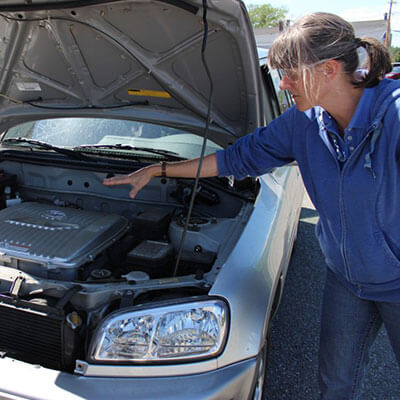 THANKS TO THE SUPPORT OF:

The Maine Jobs & Recovery Plan