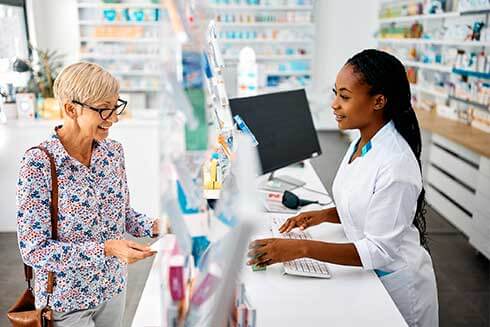 About Pharmacy Technician Online Training
Certified Pharmacy Technicians are instrumental in the daily operation of any successful pharmacy and fill important healthcare positions. Technicians are in high demand and now is a great time to begin a career. During the program, you will be working one-on-one with a Pharmacy Technician instructor as you complete weekly assignments. The instructor will be in regular contact with you and is available to answer questions and provide content clarification as you progress through the program.
At the conclusion of the program, you will be eligible to take the Certified Pharmacy Technician (CPhT) Exam.
What opportunities does this program provide?
Put Your Skills to Work
Upon successful completion of the course, the CPhT exam, and approval for State of Maine licensing, technician will be eligible for jobs in the following areas:
Hospitals
Retail pharmacies
Supermarket pharmacies
Online fulfillment centers
Pharmaceutical manufacturers and wholesalers
Veterinary medicine
Please Note: State of Maine Licensing fee is not included in the course fee. Visit Maine.gov for more information.
Continue Your Education
Interested in continuing to build your skills? SMCC offers numerous Health Sciences degrees for you to continue your education and enhance your skills for expanded employment opportunities.
Related Degree & Certificate Programs
How do I complete this program?
Browse the information below to learn what is involved in qualifying for and completing this program.
Successfully complete training in:
Preparing medication
Dosage calculations
Receiving, verifying and filling prescriptions
Assisting with insurance processing
Stocking and pricing inventory
Front-line customer service
Assisting with over-the-counter medications
And, many other essential duties!
Completion Time & Location
14-16 Weeks
100% online. Offered for $2090 – fee includes books, materials and one voucher for the
national exam.
COMPLETION
TIME
300 HOURS
14-16 WEEKS
COST
$2,090
Includes books, materials and one voucher for the national exam. *Price subject to change.
LOCATION
100% ONLINE