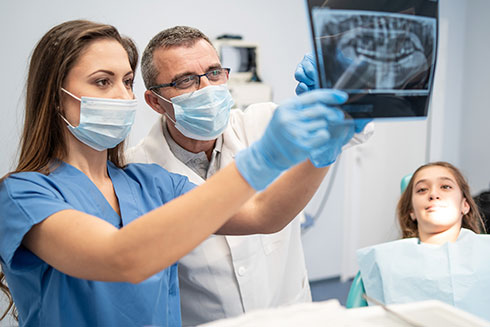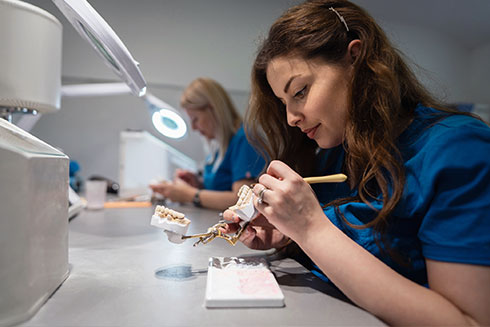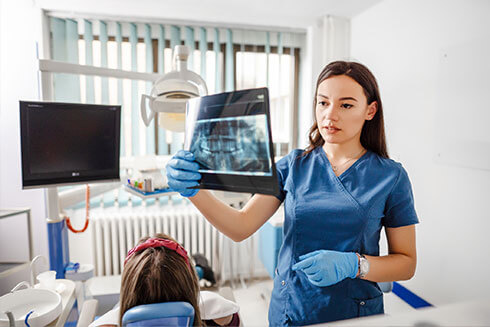 About the Dental Assistant National Certification Program
This training provides you the background knowledge and vocabulary needed for an entry level position in a clinical or administrative role in a dental office. The role of a dental assistant is vast, and includes working with patients, managing the office, and lab work.
What opportunities does this program provide?
Put Your Skills to Work
Upon successful completion of the Radiation, Health, and Safety (RHS) exam delivered by the Dental Assisting National Board (DANB) (which is included in this course), you will earn your national certification and have the skills, knowledge, and capabilities to perform entry level duties for a dental practice.
Continue Your Education
Interested in continuing to build your skills? SMCC offers numerous Health Sciences degrees for you to continue your education and enhance your skills for expanded employment opportunities.
Related Degree & Certificate Programs
How do I complete this program?
Browse the information below to learn what is involved in qualifying for and completing this program.
Successfully complete:
Course lectures
Assignments and Discussions
The Dental Assisting National Board Radiation, Health & Safety Exam
Completion Time & Location

2 Online Options
Asynchronous (on your own time) Register Anytime or Synchronous (scheduled, real-time). Classes Begin Feb, June, & Oct.
$2,900 (Books Included)
Prerequisites
To qualify for this training you must meet the following prerequisites:
At least 18 years old
High School Diploma, GED or equivalent
COMPLETION
TIME
10 WEEKS
COST
$2,900
(Books Included)
*Price subject to change.
LOCATION
100% ONLINE
2 Online Options (Asynchronous or Synchronous)