<!—apply—>

<!—RMI—>
Earn a Business Administration Degree Online
On this page:
For more information: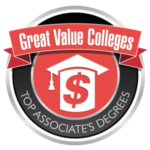 About This Program
The Business Administration program provides students with a foundation in general business practices, leadership concepts and microcomputer applications. In addition to acquiring skills in accounting, finance, sales and operations, students enhance their ability to write, think, work in groups, solve problems, build confidence and succeed in the world of business.
The Associate in Science degree emphasizes math, science and core business requirements. The sequence of courses comprises the typical transfer option that many baccalaureate programs prefer, deferring many upper-level business courses until the third or fourth year.
Your Degree Courses
The Business department offers an Associate in Science degree requiring a mix of general education and business courses. The following courses are a sampling of what you might take as a student in this program and are subject to change.
Program Course Sampling
Introduction to Business
Business Law
Financial and Managerial Accounting
Economics
Business electives
Current Major-Specific Courses Available
Interested in seeing some of the current major-specific courses currently being offered as a part of this degree program? View the current course listings.
Graduation Requirements
Prospective Students
If you are thinking about attending SMCC and are curious what the current program course requirements are to earn your degree, download the current SMCC Course Catalog.
Current Students
If you are a current student, your program requirements may be different than those listed for the current catalog year. To view your specific program requirements or to search and register for courses, log in to MySMCC and visit the MyDegree webpage.
Graduation Outcomes
Make decisions and take actions that enable businesses/organizations to earn profits and grow.
Describe and utilize the role of science, technology and market commercialization.
Demonstrate an ability to understand organizational structures.
Business Administration Online Eligibility
To be accepted into the Business Administration online program, you will need to place into college-level Math and English based on your test scores provided during the application process.
SMCC can offer online courses only in states that participate in State Authorization Reciprocity Agreements (SARA). To see if your state participates in SARA, visit the National Council for SARA website.
Estimated Degree Completion Time


Please note, these estimates are based on a student taking an average of 15 credits per semester and do not include college preparatory or developmental courses.
SMCC Graduates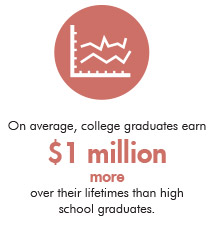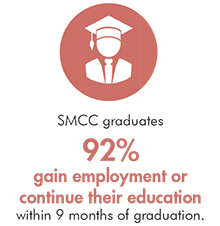 ---
Transfer Agreements for Business Administration Online