---
Anne Applin, Computer Science
My students are my legacy. I have so many former students doing wonderful things, such as working at Pixar and the NSA. They stay in touch, and that's nice.
I came to SMCC in 2011 and helped create the Computer Science program. Before moving to Maine, I taught at Pearl River Community College, Ithaca College and Millsaps College.
I have bachelor's and master's degrees in computer science and a Ph.D. in computer science education from the University of Southern Mississippi.
My favorite part of teaching are the aha moments. You can't get enough of those aha moments when things click for students and they see how things work.
Computer Science is a growing field, and it'll continue to grow.

---
John Bolduc, Precision Machining & Manufacturing
I'm chairman of the Precision & Machining program, and I'm passionate about teaching and making a difference in students' lives.
Machining technology has changed dramatically over the years, which makes me particularly proud of our state-of-the-art precision machine tools. Our students are in high demand because they are trained on the same types of machines used by the manufacturers who hire our graduates.
Education must be challenging. My goal is to have students set goals at a higher level than they ever dreamed possible.

---
Meg Broderick, Culinary Arts
I found my passion for baking as a teenager when I cooked bread, pies, cookies and other baked goods on a Casco Bay island and sold them door-to-door from a wheelbarrow for a couple of summers.
That experience eventually led me, during and after college, to working at restaurants and bakeries at various places from Alaska to Maine. I even worked for a season in Antarctica as a cook and baker at McMurdo Station, a U.S. Antarctic research station.
I also worked at Alice's Restaurant, a restaurant in Massachusetts made famous by the folk song and movie of the same name. While working for Cranberry Island Kitchen in Portland (and teaching at SMCC), I coached the owners prior to their appearance on the Food Network's Bobby Flay "Throwdown" show, and I brought SMCC students to watch the filming of the show.
I've been teaching baking and pastry at SMCC since 2004, and I'm an American Culinary Federation Certified Working Pastry Chef.
I like the diversity of students I teach, from those fresh out of high school to others who are working in restaurants and bakeries and looking to enhance their skills — and those who have culinary school on their bucket list. I love doing a cooking demo in class, making eye contact and seeing those 'aha' moments that students experience. I love those 'aha' moments, and you hope that every student has those and is excited about what they're doing.

---
Bo Byrne, Culinary Arts
I have prepared everything from five-course white-tablecloth cuisine to gourmet hot dogs in my culinary career. As an SMCC instructor, I am now passing my know-how and expertise onto the next generation of Maine chefs.
I knew at a young age that I wanted to be a chef — I even took a cooking course at a community college when I was just 13. After high school, I enrolled in SMCC's Culinary Arts program and graduated in 2004.
Through the years, I worked as the executive chef at David's, Opus 10 and Tiqa in Portland, David's 388 in South Portland, and the Harraseeket Inn in Freeport. I also had a stint at the Burger Bar in Portland, where I learned about the art of cooking burgers in anticipation of opening my own food cart someday.
I first taught at SMCC in 2018 as an adjunct instructor teaching a food safety class. I am now a full-time instructor teaching Introduction to Culinary Skills, Classical French Cuisine, and International Cuisine.
When I'm not teaching, I operate the T.O.P. (The Old Port) Dog food cart, serving gourmet hot dogs and burgers from May to August in the Old Port and on the Eastern Prom in Portland and at Island Dog Brewing in South Portland.
In the classroom, I try to instill in students that cooking isn't as hard as they may think, and that they're closer to becoming good cooks than they realize.
"The next generation needs to learn the same thing I did when I was young so when I go out to eat, I'm enjoying food at the same level as people before me. I like to eat good food, and I need to teach people how to cook good food so I can enjoy it."

---
Deborah Brooks, Nutrition and Dietetics
Students in my program have passions for nutritional food and for caring for people.
As chair of the Dietetics & Nutrition program, I tell students that we're teaching them to become nutrition detectives and that when it comes to nutrition and wellness, we should practice what we preach.
I have a bachelor's degree in food and nutrition and a master's in clinical exercise physiology. I'm also a registered dietician and a licensed dietician.
Our students are interested in the connection between nutrition and wellness. All of them spend 450 hours of field service at hospitals, long-term care facilities, community nutrition programs and other places for hands-on experience.

---
Bob Coffman, Business Professor
Before coming to SMCC to teach accounting, I worked for manufacturers in southern Maine for 25 years. I have an undergraduate degree from the University of Maine at Farmington and an MBA from the University of Southern Maine.
I take the approach that the courses I teach are about concepts — they're not just math classes. I don't want my students to memorize, I want them to understand things.
My favorite part of teaching is when the light bulbs go on for students and you can see them thinking, 'Oh, I get that.'
Most of my business students go on to four-year schools, and I've had many who transfer to top places like Bentley, Brown and Tufts.

---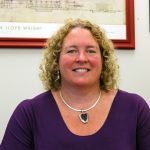 Meridith Comeau, Architectural & Engineering Design
I teach students how to become creative problem-solvers using both technical and creative skills.
Learning how to create a well-designed space is truly a piece of art.
I have a bachelor's degree in Fine Arts from the University of Maine and later earned an associate degree in Technical Graphics — the previous name for this program — here at SMCC. I've been teaching at SMCC since 1999.
We provide students the skills they need to go to work for architects, engineers, contractors, civil designers and others in the architectural and engineering design fields. Many graduates continue their education and earn bachelor's degrees in architecture or engineering technology.
The AEDD program has a diverse range of students. Some enroll straight out of high school, while others come here to learn the skills for a second or even a third career. My favorite part of teaching is connecting with the students and seeing their success.

---
Jocelyn Conley, Co-Chair Math Department
I am the co-chair of the Mathematics Department. Our goals in the Department are to refine and enhance student Math skills, develop critical thinking, and ultimately prepare students to either enter the workforce or to transfer to a baccalaureate program after graduation from SMCC.
My favorite part of teaching is helping students get to that "Aha!" moment, when things start clicking for them. Mathematics can be an intimidating subject, and it is very rewarding to see students master the subject matter.
Before coming to SMCC, I previously taught high school math in Old Orchard Beach and in New Hampshire. At the high school level, I taught many dual-enrollment classes where students earned college credit while still in high school.
I have a bachelor's degree from Pace University in White Plains, N.Y., and a master's degree in Education from Rivier College in Nashua, N.H.

---
Genevieve Cox, Sociology
I like to utilize pop media and current events to teach students how to analyze social phenomena.
I have a bachelor's degree from Ohio University, a master's from West Virginia University and a Ph.D. from the University of New Hampshire.
Many sociology students go on to baccalaureate schools, and they can go into many different careers from social research or marketing to social work.
My students learn to use evidence-based arguments, not just anecdotes. They learn to think critically, rather than observe the world passively.

---
Brian Diamond-Falk, Culinary Arts
I got into the culinary industry knowing all along that I wanted to teach. I worked at fine-dining and high-volume restaurants, in hotels and for caterers before coming to SMCC to teach culinary classes.
After graduating from college, I worked in a high-stress job in finance at the Chicago Board of Trade. When I got home from work each day, I often unwound and got a little physical activity by cooking. In time, I realized the only thing I looked forward to at work was getting off so I could go home and cook.
From there, I made the leap in to the culinary field. I earned an associate degree in culinary arts from Le Cordon Bleu culinary school and began working at restaurants in my hometown of Chicago.
My wife and I moved to Maine in 2007, and through the years I worked at restaurants in Portland, Ogunquit and Naples before coming to SMCC in 2018. Now, when I'm not teaching or tending to our three young children, I do some private and in-home catering.
What I love most about teaching is helping students find that piece of the culinary industry that ignites their passion or lights a fire under them.
---
Lisa Dittrich, Cardiovascular Technology
I have always had an affinity for teaching, so when the opportunity arose to become an instructor at SMCC, I was all in.
Our program offers students interested in cardiovascular science the chance to learn cutting-edge technologies in a field that is constantly evolving – an excellent opportunity for lifelong learners.
I am impressed with the caliber of students who come through this program, many of whom have prior academic degrees or extensive experience in other fields, which enhances their learning experience as CVT students.
One of my favorite things about teaching is watching students grow over the length of the program and beyond, not just in knowledge and skills specific to CV Technology but also in confidence and professionalism.
---
Elizabeth Ehrenfeld, Biotechnology
My favorite part of teaching is working with students and watching them succeed. My students are excited about learning and they take advantage of the opportunities we offer.
Before coming to SMCC in 2001, I worked at Idexx Laboratories in Maine and at Nestle, the world's largest food company, in Switzerland. I have a bachelor's degree from Cornell and a Ph.D. from Michigan, and I did post-doctoral work at the University of Geneva Medical School in Switzerland.
Biotech students work in hands-on laboratory settings. We also provide them the opportunity to conduct scientific research at places like the Mount Desert Biological Laboratory, Bates College and the University of New England.

---
Aaron Ford, Plumbing
I come from a family of plumbers. My father and my uncles on my mother's side were plumbers, and all four of my brothers are plumbers. Here at SMCC, I am now training the next generation of plumbers.
Before coming to SMCC in 2011, I worked as a plumber, pipefitter and welder on commercial, industrial and institutional jobs. I've been a registered plumber since 1985, and I earned my journeyman's license at the age of 19. At age 20, I became a master plumber.
I believe in teaching students by demonstrating something for them and then having them do it on their own. I have a quote from Benjamin Franklin on my classroom bulletin board that says, "Tell me and I forget. Teach me and I may remember. Involve me and I learn."
I have great students. The quality of students that come through here, year after year, amazes me.

---
Heather Higgins, Respiratory Therapy
The most gratifying thing about teaching is seeing the evolution and growth of our students. To see where students start and where they come out five semesters later is extremely rewarding for me.
Before coming to SMCC in 2012, I worked as a respiratory therapist in many environments, from small community hospitals to large tertiary care teaching hospitals. I have a bachelor's degree in cardiopulmonary sciences from Northeastern University, and a Master's in Medical Education Leadership from the University of New England.
The Respiratory Therapy program draws a wide diversity of students. We have students straight out of high school, and others who are on their second or third careers.
In addition to clinical skills, students learn how to be critical thinkers and good communicators and to work as a team.

---
Glenn Hussey, Information Technology
I love teaching students the ins and outs of Information Technology.
After serving in the Air Force for 20 years, I became an IT consultant and worked as an instructor at a college in New Hampshire. I have a bachelor's degree in IT from the University of Maryland and I'm now working toward my master's.
I've always loved training people, and when the time came I jumped at the chance to work here full-time. Information Technology is for people who enjoy problem-solving and continuous learning.
This field is very broad with many different disciplines, whether you want to become a system, database or network administrator, a network engineer or an IT architect. It's very rewarding watching future IT people develop.

---
Tom Joyce, Criminal Justice
Before becoming a full-time professor at SMCC, I spent 25 years with the Portland Police Department.
I graduated from SMCC in 1977 before being hired by the Portland Police Department, where I worked as a crime scene technician, a patrol sergeant and a detective sergeant. Now I'm chairman of the Criminal Justice Department.
My favorite part of teaching is to convey my knowledge to students so they can go on to successful careers in law enforcement, corrections, private security and other fields in the criminal justice system. We aren't just training people to be police officers; we're giving you the skills and knowledge to springboard wherever you want to go.
We are the flagship Criminal Justice program in these parts. The proof is how well-respected we are in the criminal justice community and the success our graduates have achieved.

---
Kevin Kimball, Science
Students know me for my trebuchet, a type of catapult used during the Middle Ages that I utilize to teach students about the laws of motion, ballistics, calculating trajectories and making scientific predictions.
I teach Physics and Astronomy, and as a Navy veteran I like to engage students "Navy style" and make sure they thoroughly understand what I'm teaching.
I'm going to make sure students know the arithmetic and that they know the language. Once we establish that, we can do anything.
Besides teaching, I love blues music. I play guitar in the band Blue Steel Express and I'm active with the Maine Blues Festival.

---
Nathan Kolosko, Music
I began teaching guitar when I was in high school, giving lessons in my parents' basement. Hundreds of students and several decades later, I continue to teach guitar at SMCC.
I developed a love for music at a young age, learning the violin at age 3 while growing up in a home rich with music. My mother was unflinchingly committed to my Suzuki violin lessons. My father, an engineer at the Wurlitzer company, often brought home vinyl singles and albums that went in the famous Wurlitzer jukeboxes.
I started playing the guitar at age 13, and later earned an associate degree at Niagara County Community College, a bachelor's at the University of Buffalo and a master's at the University of Denver in classical guitar performance. In 2004, I moved to Maine and began offering guitar lessons out of my home.
Over the years, I've taught at the University of Southern Maine, St. Joseph's College, Maine College of Art and the Portland Conservatory of Music. Now I teach guitar for SMCC's music program.
Besides teaching, I'm a composer, a performer and a recording artist. I have more than 20 published compositions that have been performed and recorded by musicians the world over. I perform as part of the Seyir Duo duet, playing Middle Eastern music on lesser-known stringed instruments such as an oud, a Persian tar, a Persian kamanche and a Turkish kemence. And I've recorded four full-length albums — one classical guitar solo, two guitar-flute duos, and one guitar duo recorded in Tokyo.
As an instructor, I believe in teaching the student, not the method. I like to meet students where they are and get them to where they want to be.
"The thing I like most about teaching is getting to know the students and getting them excited to continue on their journey with music. Music is all about enrichment."
---
Maureen LaSalle, Hospitality Management
I want students to see the world as their oyster and how many great opportunities there are in the hospitality field. I'm here to teach students what service really means in this industry and prepare them with the valuable skills employers are looking for.
The hospitality and food industry is huge in Maine, providing our students with numerous prospects for bright careers. I love the energy that students have and how they're at a stage in their lives where they're trying to figure out what they want to do.
Before coming to SMCC as chair of the Hospitality Management and Culinary Arts programs, I worked at St. Joseph's College, where I was director of the Alfond Center, events and wellness, as well as an adjunct professor. I've also taught at Johnson & Wales University and York County Community College, and I once was the innkeeper at Kennebunkport's award-winning White Barn Inn.<!–

---
Maurice Leavitt, Culinary Arts
I once worked at a San Francisco restaurant owned by Wolfgang Puck and other celebrity chefs, and I later co-owned a restaurant in Portland after moving to Maine.
I've been teaching at SMCC since 1999, and I have degrees from the University of Illinois and the Culinary Institute of America.
Besides learning culinary skills, our students learn how to take instruction, how to follow through on their learning, how to work well with other people, how to engage with customers. Employers want people with those types of life skills in addition to culinary skills.
Our graduates go on to work in restaurants and assisted-living facilities, as bakers and caterers, and in other food service positions. There's a lot of opportunity out there.–!>
 
---
Jamie McGhee, Electrical Engineering Technologies
Through teaching, I'm helping people transition to better places in the world and reach their goals.
I teach Electrical Engineering Technologies, as well as engineering and computer science.
Before coming to SMCC, I taught electrical engineering at Maine Maritime Academy. I have an electrical engineering degree from Ohio University.
We're preparing people to become electrical technicians— as well as manufacturing, laboratory and research technicians — working in residential, commercial and industrial settings. These are high-paying, high-demand jobs.

---
Eben Miller, History professor
My history students do more than just read books — they examine documents, listen to music, and view old photos and images to get a better understanding of history.
As a history professor, I believe in engaging students with hands-on teaching. That means students might study the Declaration of Independence, listen to Springsteen's "Born in the USA" or watch old TV sitcoms to learn about American history.
I have a bachelor's degree from Bates College and a Ph.D. from Brandeis University, and I was hired at SMCC in 2004. Many of my students transfer after graduation to baccalaureate schools and eventually go into teaching, law, politics and many other fields.

---
Daniel Moore, Biological Sciences
I was a scientist at research institutions and a pharmaceutical company before following my real passion, teaching. As Chair of the Biological Sciences Department, I teach classes and oversee three programs: Liberal Studies-Focus in Science, Marine Science and Biotechnology.
I earned a bachelor's degree in chemistry from the University of Oregon and a master's in liberal education from St. John's College in Annapolis, Maryland. While earning my master's, I worked as a lab technician at the Johns Hopkins School of Medicine in Baltimore.
I next earned a Ph.D. in biology from the Massachusetts Institute of Technology before working my way up to a senior scientist position at a small pharmaceutical company outside of Boston.
I moved to Maine in 2001, first working as a researcher at Maine Medical Research Institute in Scarborough and eventually coming to SMCC in 2007.
I was drawn to the academic world because of a passion for teaching. In years past, I have taught partner dances such as ballroom, Lindy hop and Argentine tango, as well as teaching adaptive skiing.
I also used to train new disc jockeys at a college radio station outside of Boston.
I like to clearly communicate to students what is expected of them and then get out of their way and let them explore and learn from experience.
I love teaching even more than research. I try to make my classes just the right amount of challenging; the challenging courses are the courses I remember the best from my time in college.

---
Ruth Morrison, Automotive Technology
I love to solve the mystery of why a car is broken and make it run down the road again.  Work as an automotive technician gives a great feeling of satisfaction.
Before coming to SMCC in 2005, I worked as a technician at dealerships and independent shops, and as a Hotline Service Engineer for Ford Motor Co.
Now that I'm chair of the Automotive Technology Department, I find it exciting to work with the students. I love getting to know them and helping them find a way to make a living. Through our co-op program, our students have internships at service centers in the area. Most of the jobs develop into full-time employment after graduation.
I'm an ASE Certified Master Automotive Technician and have an associate degree in automotive technology, a bachelor's in applied technical leadership and a master's in adult education.
---
Julie Mueller, Political Science
What I enjoy most about teaching at SMCC is the diversity of students we have here. Our students come from many different countries, socioeconomic backgrounds and cultures, which adds great variety in the classroom.
When teaching Political Science, I believe in making my class materials relevant to students by showing them how politics affects their everyday lives.
Students work on case studies and group projects to apply what they learn in class. They also have hands-on internship opportunities with political organizations and elected officials, like U.S. Senators Susan Collins and Angus King and Congresswoman Chellie Pingree.
I have a bachelor's degree from Bucknell University and master's and Ph.D. degrees from the University of Delaware. My research has been published in the journals Global Society and Middle East Critique. I have taught at SMCC since 2013.

---
Michelle Neujahr, Business Professor
I started my own business when I was 21. Now I help students learn what it takes to become entrepreneurs.
I teach Entrepreneurship and Social Media Marketing for Small Business, while also running SMCC's Entrepreneurial Center. I have a bachelor's degree from the University of Minnesota and an MBA from the University of Southern Maine.
Most of the students in my Entrepreneurship classes either intend to start a business or they already run or own a small business. For my Social Media Marketing course, students are paired with a local business or nonprofit and asked to create a social media marketing plan for them.
My favorite part of teaching is watching students take what they learn in the classroom and apply it in the real world.

---
Corey Norman, Communications & New Media
My students know I love filmmaking, and I like to think my enthusiasm is infectious.
I earned a video tech degree from SMCC in 2001, and now I teach video production in the Communications & New Media Department. I push students hard and I have high standards, which leads to student success.
I love horror films and I created Maine Mayhem, an annual film festival that allows my senior students to show their films in public theaters in Portland and elsewhere in Maine.
Besides teaching, I'm also a professional filmmaker. I often hire current and former students to work the films I make for my company, Bonfire Films.

---
Jessica Dreves, Chair of the Nursing Department
Jessica Dreves has been a full-time instructor at SMCC since 2018 and was named Chair of the Nursing Department in June of 2022.
She always knew she wanted to be a teacher. But when her father was injured in Iraq, she found inspiration in the Walter Reed Hospital nurses that helped her dad through his rehabilitation journey.
"I met some amazing nurses during my dad's rehab process that inspired me. It was a really pivotal point in my life," Jessica said.
From that point, she went on to earn her bachelor's degree at the University of Southern Maine (USM) and her master's degree at Saint Joseph's College.
Jessica has worked at Virginia Hospital Center (VHC) and Maine Medical Center (MMC) and in nursing leadership roles in Washington, D.C. and South Africa. In addition to teaching at SMCC, she has taught at USM and the University of New England. Jessica was awarded a Nursing Excellence award at VHC in 2012, and a Research and Innovation Award at MMC in 2017 and was recognized as SMCC Staff Member of the Year in 2020.
Jessica believes real world experience and the fact that many SMCC instructors still work in their field, plays a critical role in the success of her students.
"One thing that I love about this program is that we get students into the clinical setting on week five. And the wide majority of our faculty still work in practice so they bring to our students what is happening currently and how to overcome the challenges they face day to day," Jessica said.
Jessica loves being part of student's stories and supporting them along the way.
I like being able to find out what makes students excited. I really feel like our program is built for anyone to be successful. We help you with anything from soft skills from how to read EKG strips. If you're willing to put the work in, you'll get through it. We'll help you get through it," she said.
---
Mary Jo O'Connor, Coordinator of the Education program
Education students go on to some of the most important and satisfying careers in the world.
I'm the coordinator of SMCC's Education program, which prepares students for teaching careers in K-12. Through classroom time, field work and collaboration, our students learn many facets of teaching such as how children learn to successful, classroom environments and the changing role of teachers in the 21st century.
Before coming to SMCC in 2008, I was an elementary school teacher, a school principal and a schools superintendent. One of my favorite sayings is, "Thou shalt love teaching with all thy heart, soul and mind."

---
Louise Ouellette, Radiography Department Program Chair/Professor
I am chair of the Radiography Program and have taught at SMCC since 1987.
During that time, our program has grown and developed in tandem with the technological advances in the industry.
My students are educated and trained to operate radiographic equipment and imaging systems by attending didactic classes and simulation labs. Radiography students also obtain hands-on, real-world clinical experiences at the major hospitals and private medical practices from Brunswick to York.
My philosophy of education is one of partnership with the students to ensure high-quality learning in and out of the classroom. The most satisfying aspect of my work is seeing a struggling student change, grow and become successful in a way that totally changes their lives.

---
Rachel Parse, Early Childhood Education
In Early Childhood Education, we make all our classes connect directly with what students will be doing in the field after they graduate.
Before becoming chair of the ECE program in 2014, I was a pre-school director, directed a nature-based pre-school program, taught first and second grade, and worked in curriculum development. I have degrees from Rutgers and Old Dominion, and a Ph.D. from the University of New Hampshire.
With an on-site child care center in our building, students get to experience first-hand what they're studying. We're a tight-knit community among faculty, students and the children in our child care center.

---
Crystal Pietrowicz, Biological Sciences
As a professor in SMCC's Biological Sciences department, I believe in hands-on learning in the lab and on the ocean.
I served in the Air Force for many years and later earned bachelor's and master's degrees in biology before coming to SMCC in 2005.
My philosophy is that students have to see how their work inside the classroom applies to their life outside the classroom. When they realize that, they embrace what they're learning.
We have partnerships with many companies, research laboratories and other educational institutions.
Many graduates go straight to the workforce, while others continue their education.

---
Rich Pitre, Liberal Studies
I enjoy the variety of students at SMCC. I'm impressed by the fact that they're all living real lives, which is hugely important, and adds a lot to what we do here. I believe in what we do, and I like our students a lot.
I'm Rich Pitre, and I teach philosophy, music and oral communications. I also lead the SMCC chorale.
Most students in the Liberal Studies department continue their education after graduating from SMCC. You can fulfill your core requirements for a bachelor's degree at minimal cost while getting a great education from our dedicated faculty.
In teaching philosophy, I believe in informal and conversational classes. I have a saying that philosophy is a passion to get into the gut of things, exercised conversationally, in the company of friends, and in an atmosphere of leisure.
Before coming to SMCC, I taught at Fairfield University, St. Joseph's College of Maine, and Peter Claver College in Belize. I have bachelor's degrees in modern and classical languages, and in music performance.  I also have graduate degrees in humanities, philosophy, theology, and music and worship.

---
Wendy Plourde, Cyber Security
I'm the founder of the Cyber Security Program and have taught Information Technology (IT)-related courses at SMCC since 2004.
I worked in the IT department of an insurance company for ten years before coming to teach at SMCC. I hold an associate degree in Computer Technology from Southern Maine Technical College, which is now SMCC.
I also have a bachelor's degree in Technical Education from the University of Southern Maine and a master's degree in Science of Education from the University of New England.
Cyber Security is a very exciting field filled with change. There are so many opportunities in this very young and exciting field at many different levels.

---
Mark Reuscher, Business
I worked for a manufacturing company and owned my own small business for many years before I started teaching at SMCC full-time in 2004. I have an undergraduate degree from St. Bonaventure and an MBA from Syracuse.
I'm chairman of the Business department, where I teach Introduction to Business, Human Resource Management and Sport Management. I love being able to make a difference in students' lives, and I think we do that here. We set them up for the real world and I teach them to think outside the box.
Whenever I see our alumni, they're always saying thanks for the great education they got at SMCC. It makes you feel great.

---
Cheryl Rich, Horticulture
As chair of the Horticulture Department, I believe in hands-on learning — I teach the science behind plants and let students apply what they've learned with their hands.
I taught high school English for 10 years before deciding that horticulture was my calling. I earned a degree from SMCC, became a landscaper and was later hired as the College's second full-time horticulture faculty member.
All of our horticulture students are excited to be here. They have diverse backgrounds; they're just out of high school, they're retirees, and they're everywhere in between.

---
Kathryn Stannard, Liberal Studies-Social Work
When I was growing up, my parents took in many foster children into our home. That helped spur my interest in social work.
Before coming to SMCC in 2013, I had a private psychotherapist practice, directed various programs at social service agencies, and taught at colleges in New Hampshire and Vermont.
I have a bachelor's degree in marine biology from Duke. But I later decided that social work was where I belonged, so I went back and earned a master's in social work at Rutgers.
I love teaching at SMCC because of the diversity of the students. Besides teaching, I'm also the faculty advisor to The Captain's Cupboard food pantry and to the Rainbow League student organization.

---
Steve Strand, Business
As an accounting professor, I like nothing more than pulling away the fear of numbers and watching students go on to succeed.
I have a bachelor's degree in accounting from the University of Maine at Orono, and a master's in finance from Suffolk University. I've taught at SMCC since 2003.
Besides teaching accounting, I'm the faculty advisor to the SMCC Business Club. The club travels each spring to New York, the finance capital of the world, and also has an investment arm that invests money into stocks and donates any profits to charity.
I also run internship courses for Business and Hospitality Management students, placing them at places like Key Bank, Merrill Lynch, the Hilton Garden Inn and the Visitors and Convention Bureau.

---
Kevin Sweeney, English
I believe in the Socratic method of teaching, putting a premium on class discussions rather than lectures.
I began teaching English at SMCC in 1983, and I'm now the chairman of the department.
When I first came here, there were only three college-credit courses in English. Now we have numerous courses including things like The 20th-Century Novel, Women in Literature, Russian Literature and The Short Story.
In the classroom, I ask a lot of questions, wait for answers and then ask more questions. I think what works is to have conversations with students.

---
Brian Tarbox, Marine Science
If you're interested in the ocean, the Marine Science program could be for you. Our students spend a lot of time on the ocean, in the field and in our labs.
I'm Brian Tarbox, and I've been teaching Marine Science at SMCC since the 1990s.
I like the variety of students we get; many come here straight out of high school while others already have bachelor's or even master's degrees.
We emphasize hands-on learning, with students getting out of the classroom and spending time on our boat, in our wet lab, in our molecular lab and in the field. Students also have opportunities for paid internships at marine labs and other academic institutions, doing hands-on research and networking with professionals.
I have an associate degree from SMCC, a bachelor's from Nasson College and a master's from the University of Maine. My current research interests include lobster shell disease and the ecology of marine bacteriophage.
Before I started teaching full-time, I worked in the aquaculture industry, as a commercial fisherman and as a commercial and scientific diver.

---
Adam Tambone, Engineering
I began teaching at SMCC in 2008 after working as a design engineer in both the automotive and semiconductor industries. I'm now chairman of the Engineering program.
As a teacher, I enjoy improving the lives of my students and serving the public. For students, the first two years in my program are very similar to the first two years in engineering programs at four-year universities.
After graduation, my students go on to four-year engineering programs and then become engineers. We want our students to have good, long, productive professional careers. We're producing professionals.
When I'm not teaching, you might find me playing baseball as a pitcher in two adult baseball leagues.

---
Bob Turcotte, Composite Science & Manufacturing
The Composite Science & Manufacturing program draws students straight out of high school and others who are looking for new careers working with their hands.
As chairman of the Composite program, what I like most about teaching is seeing the light bulb go off over students' heads when it starts coming together for them. That's the coolest thing in the world to watch.
Before I began teaching at SMCC in 2012, I was director of Husson University's Maine Marine Trade Center in Eastport. I've also had decades of experience as a boat builder and designer.
Many of our graduates go on to good jobs in advanced manufacturing industries, while others transfer to four-year universities to continue their education.

---
Jan Veinot, Psychology
If you're a psychology major and you have me, you'll be ready for the next level by the time you leave SMCC.
I have bachelor's and master's degrees, as well as a Ph.D. in counseling education from the University of Maine. I've taught psychology here since 2004.
My students learn how psychology fits into the world outside of academia in social, financial and political realms. They'll also learn about critical thinking, self-determination and how to be a learner.
Psychology majors often go on to baccalaureate schools and into careers in the psychology, social work and behavioral health fields.

---
Eric Wellman, Emergency Medical Services/Paramedicine
I prepare students for successful careers in a helping profession where they're of service to other people.
Before coming to SMCC in 2004, I worked as a paramedic and firefighter in four Maine communities. Now I'm chairman of the EMS/Paramedicine program.
I enjoy seeing our students get the in-the-field training they need to succeed as EMTs and paramedics. Their training includes 300 hours of work with ambulance services or fire departments and another 300 hours at hospitals.
It gives me great satisfaction to know our students are prepared when they enter the workforce.

---
Norma Willis, Health Sciences
For me, teaching is all about engaging students and helping them find their future career path in health care.
I've been teaching full-time at SMCC since 2003, and I was an adjunct instructor for seven years before that. Before becoming a full-time faculty member, I worked as a Registered Nurse and a Registered Diagnostic Cardiac Sonographer at two teaching hospitals and two physician practices.
The Health Sciences program has grown steadily since it was launched in the fall of 2016. My goal is to make personal connections with all of the students in the program. Whether a student wants to become a doctor, a physician assistant, a health care educator, a pharmacist or even a hospital president, I am here to help them find their way to the career of their dreams.
My favorite parts of teaching are seeing students in the classroom for the first time full of wonder, watching them receive their diplomas after mastering the content in the courses they've taken, and hearing about their next steps after leaving Southern Maine Community College.

---
Steve Willis, Fire Science
I graduated from SMCC's Fire Science program decades ago; now I'm in charge of it. Fire safety is in my blood.
I've seen our program grow from just six full-time students when I was a student to 120 students today. Most of our students take part in the live-in training program that allows them to live and work in fire stations in 17 southern Maine communities while attending classes at SMCC.
The program helps students both in the classroom and in the field so they are prepared when they become professional firefighters. We help students practice habits of success.