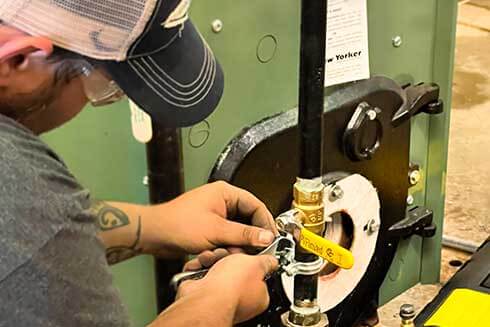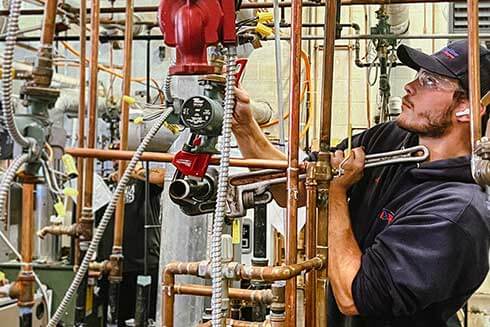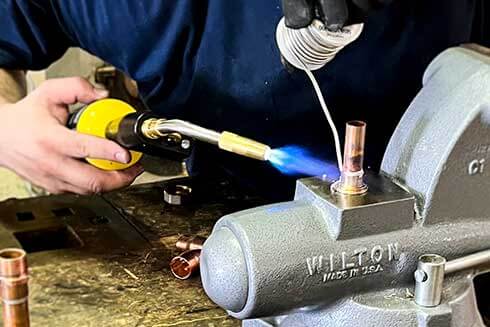 About the Oil Burner
Technician Training
No Cost to Trainees. Now Accepting Applications for July 2023!
This is an accredited course with the State of Maine towards acquiring an Oil Burner Journeyman License. This full-time program runs 5 days a week for 5 weeks (200 hours). The training incorporates both classroom and hands-on training working on live oil burning equipment. Successful completion of the course allows the candidate to sit for the State Oil Journeyman Exam. Total value of the program, including training, tools, uniforms and boots, is estimated at $5,000, with the addition of paid wages during the training program.
What opportunities does this program provide?
Put Your Skills to Work
Complete the Oil Burner Technician Training and be prepared to take the State Oil Journey Exam. Earn your Oil Burner Journeyman License upon successful completion of the exam and be aligned with career opportunities.
Continue Your Education
Interested in continuing to build your skills? SMCC offers numerous industrial technology and transportation certificates and degrees for you to continue your education and expand your skills for expanded employment opportunities.
Related Degree & Certificate Programs
How do I complete this program?
Browse the information below to learn what is involved in qualifying for and completing this program.
Successfully complete training in:
Installing, cleaning, and servicing oil burners and oil-burning equipment.
And more!
Completion Time & Location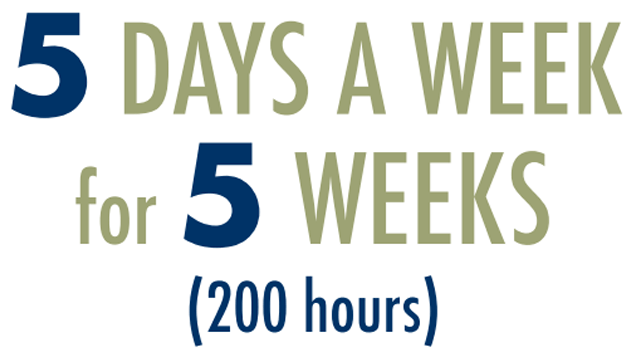 July 24 – Aug. 25, 2023
Monday – Friday, 8 a.m. – 5 p.m.
Southern Maine Community College: South Portland Campus
Prerequisites
To qualify for this training you must meet the following prerequisites:
Mechanical aptitude, strong focus on customer service and must be a team player!
At least 18 years old
High School Diploma, GED or HiSet
Authorization to work in the U.S .required
Resident of or willing to relocate to the State of Maine
No trade experience necessary
Testing may be required
COMPLETION
TIME
5 WEEKS
(200 HOURS)
NO COST
TO QUALIFIED TRAINEES
LOCATION
SMCC SOUTH PORTLAND CAMPUS
VALUE & PAY
$5,000 VALUE & ADDITIONAL PAID WAGES
THANK YOU TO OUR PARTNERS:

The Maine Jobs & Recovery Plan