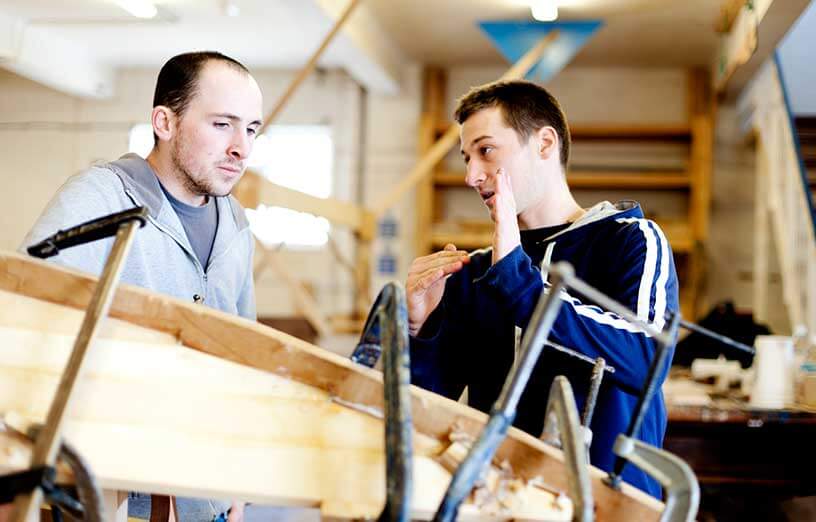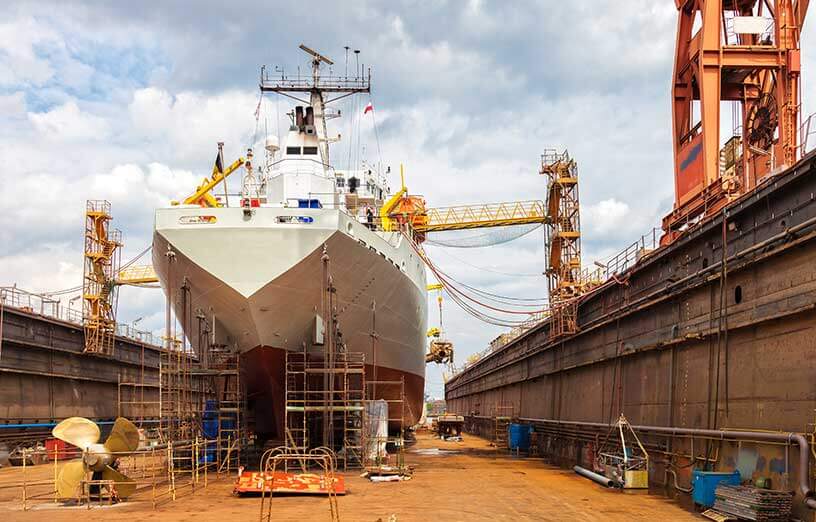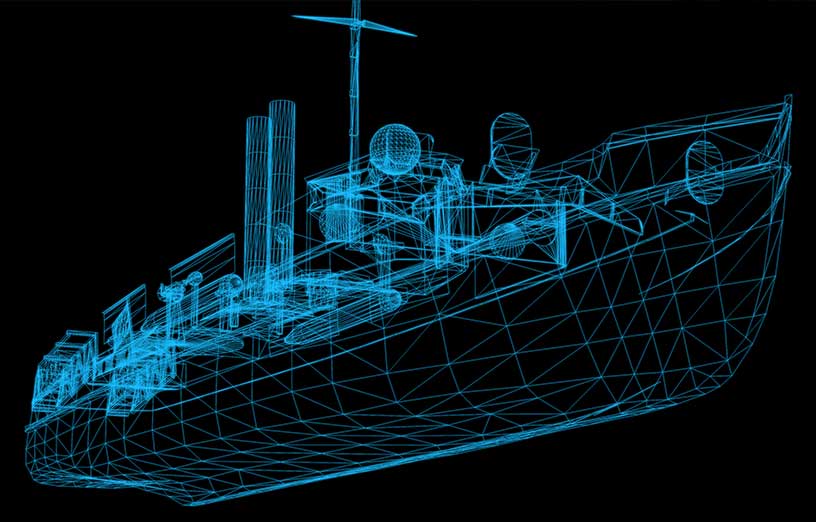 About our Marine Design Certificate
The Architectural & Engineering Design program prepares students for technician-level work assisting architects, engineers and contractors who work in diverse manufacturing industries. Offering a variety of design disciplines, the program provides students with individual choices of specialization including architectural, mechanical and marine interests. The Architectural & Engineering Design program provides a wide selection of courses, both specific and broad in scope, reinforced by established degree-level courses in general education and related technologies.
The program is accessible to full- and part-time students. Some sequential scheduling of courses, however, is necessary to provide program continuity. All candidates are encouraged to contact the advisors in the Architectural & Engineering Design department regarding course and program selection.
Graduation Outcomes
Understand and apply proper technical graphic standards.
Acquire and demonstrate knowledge within several design disciplines.
Identify and solve design problems by working with recognized methods and material limits.
Understand and use Computer Aided Design software to generate accurate designs in two- and three-dimensional formats.
Demonstrate an ability to meet deadlines, manage time for multiple tasks and make revisions.
Acquire the skills to organize and present designs, drawings and concepts clearly to groups.
What opportunities does this program provide?
Launch Your Career
SMCC graduates in this program have gone on to work as:
Marine Designer
Naval Architect
Earn a Degree
Interested in continuing your education upon completing this program? Explore these related associate degree programs:
How do I complete this program?
Browse the information below to view our program requirements and how you might complete this program.
Estimated Certificate Completion Time

Please note, these estimates are based on a student taking an average of 15 credits per semester and do not include college preparatory or developmental courses.
Interested in viewing full program and course details?
Are you a current student?
Be sure to view the degree program requirements for your specific program. Log into MySMCC and click My Maine Guide, MyDegree to learn more.
Related Programs
Not ready to commit to a certificate program? We may have other options that work for you.
Did you know that we offer a broad array of short-term workforce training programs that allow you to enter the workforce and start earning quickly? These programs are a great way to enter a career in your area of interest and to become accustomed to college classes. They are also often grant-funded (free of charge to trainees). And, if you find you want to keep going we can help you find a related academic degree or certificate program of interest with which you can continue your education.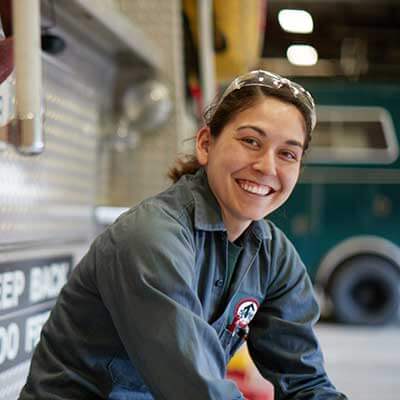 Costs & Financial Aid
This certificate program may specific associated costs which are important to know before attending. We encourage you to apply for financial aid which provides funds in the form of grants and scholarship (free), loans (need to repay) and student employment (earned money.)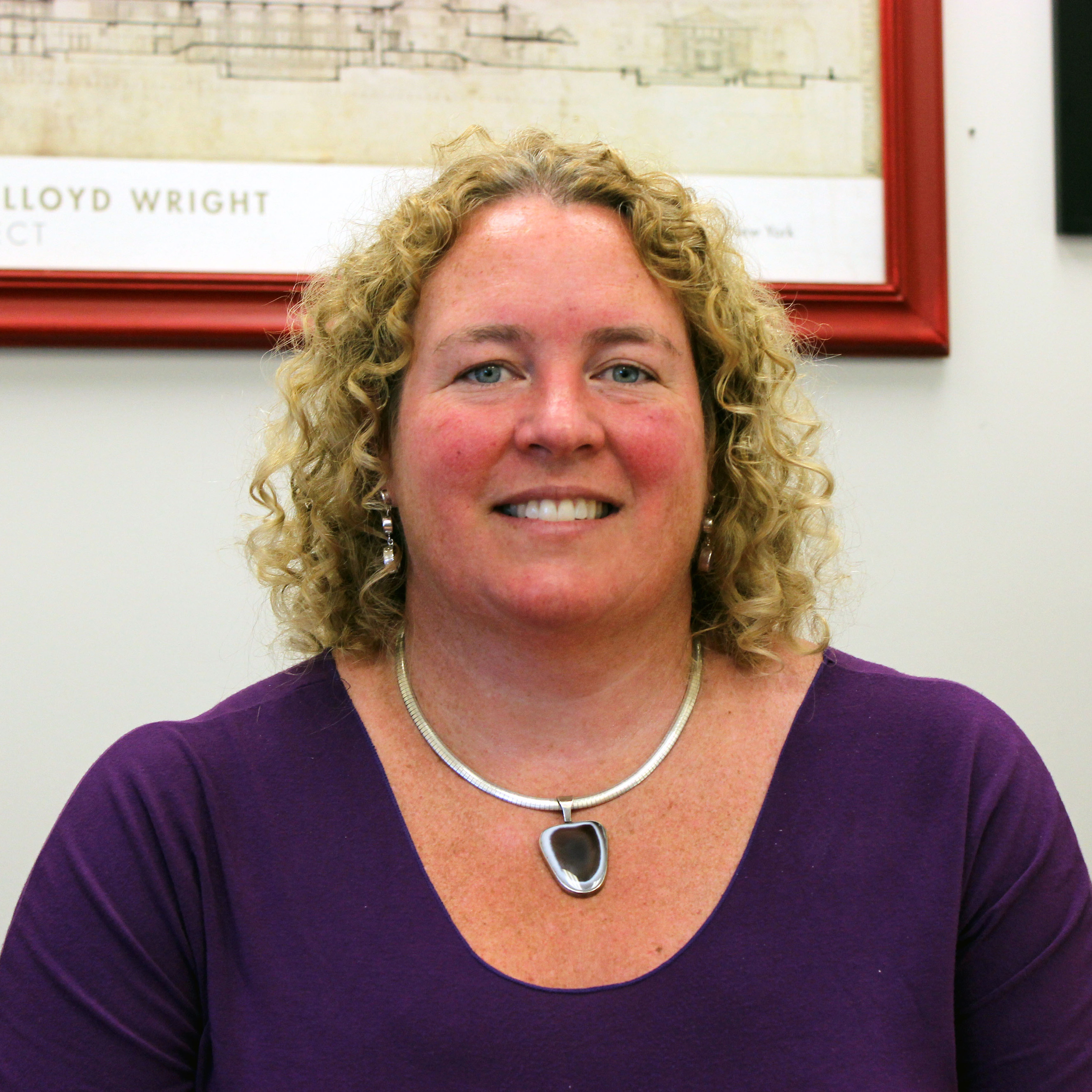 "We provide students the skills they need to go to work for architects, engineers, contractors, civil designers and others in the architectural and engineering design fields. Many graduates continue their education and earn bachelor's degrees in architecture or engineering technology. The AEDD program has a diverse range of traditional and non-traditional students."
Meridith Comeau
Architectural & Engineering Design Department Chair
Want to learn more?
Fill out a quick form and we'll reach out to provide more info.
Ready to apply?
Learn how to apply and fill out our online application when you're ready.
Contact Us:
Admissions: 207-741-5800 or admissions@smccME.edu 
Department Chair: Meridith Comeau, 207-741-5779 or mcomeau@smccME.edu
A three-credit class averages
LESS THAN
$400
Full-time tuition & fees
$3,880
PER YEAR
*Additional program costs may apply.
3 CAMPUSES
South Portland, Brunswick & Online