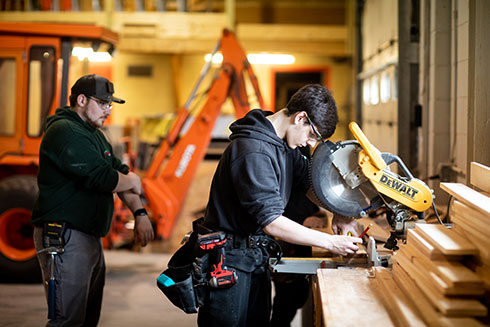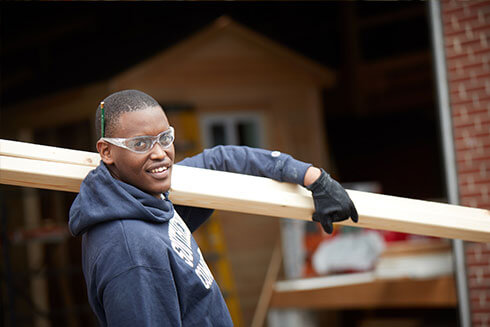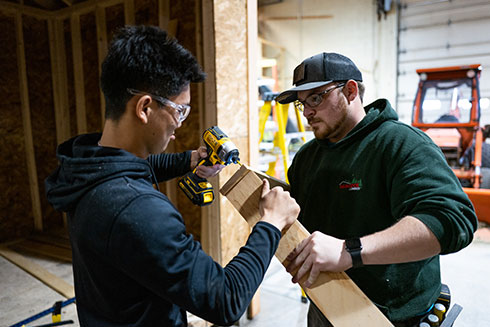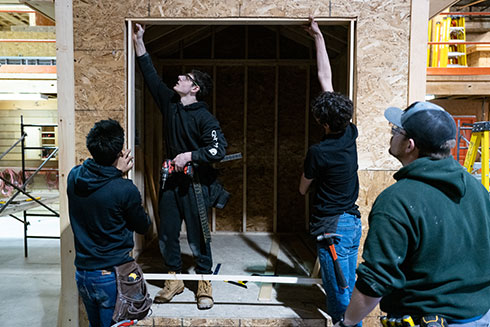 About the Construction Institute
No Cost to Trainees
The Construction Institute provides easy access to short-term training in five core construction skills. Start your career now or apply these courses toward a college degree. Courses include building concepts and leveling, construction print reading, construction safety, tool safety, resume writing, framing methods, and interview skills. Download an informational PDF flyer.
What opportunities does this program provide?
Put Your Skills to Work
Complete the Construction Institute and earn a certificate of readiness, be connected with employers and start your career now.
Continue Your Education
Interested in continuing to build your skills? Upon successful completion of the Construction Institute you can transfer all of the credits you've earned to either our Construction Technology academic certificate or associate degree program and continue your education.
Related Degree & Certificate Programs
How do I complete this program?
Browse the information below to learn what is involved in qualifying for and completing this program.
Successfully complete training in:
Construction & Tool Safety
OSHA 10
Print Reading
Framing & Leveling
Building Concepts & Math
Completion Time & Location
Offered at the SMCC South Portland Campus. Inquire about upcoming sessions.
Prerequisites
To qualify for this training you must meet the following prerequisites:
At least 18 years old
High School diploma, GED or HiSet
Resident of Maine
Proof of authorization to work in the U.S.
COMPLETION TIME
14 WEEKS
NO COST
TO QUALIFIED TRAINEES
LOCATION
SOUTH PORTLAND CAMPUS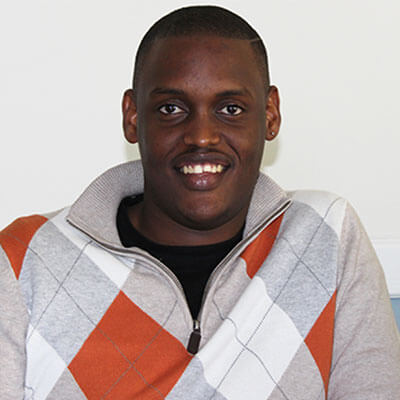 "I enrolled in SMCC's Construction Institute, a grant-funded workforce training program designed to give people skills that are in demand in the construction industry. I'm now building upon that education and earning my certificate and degree. This program is helping me realize my dreams. SMCC gives me hope for the future and the promise to lead the life I want to have."

Adiel Nimbona, Program Participant
Thank you to our partner: