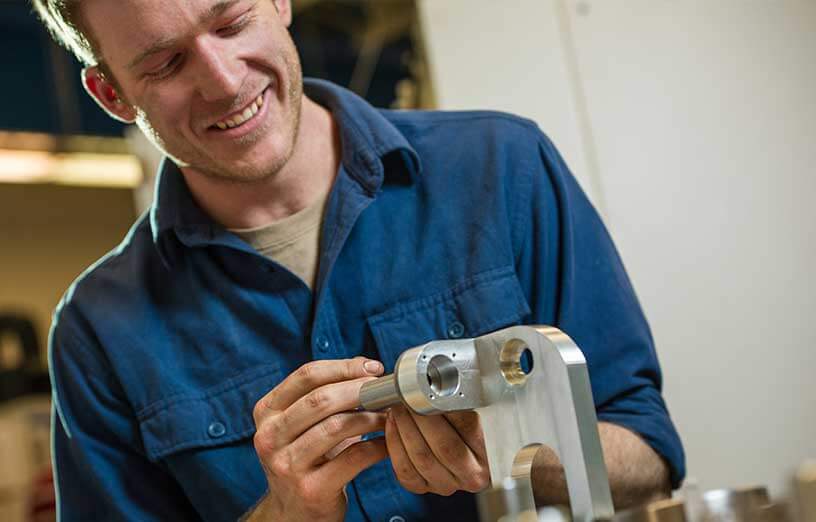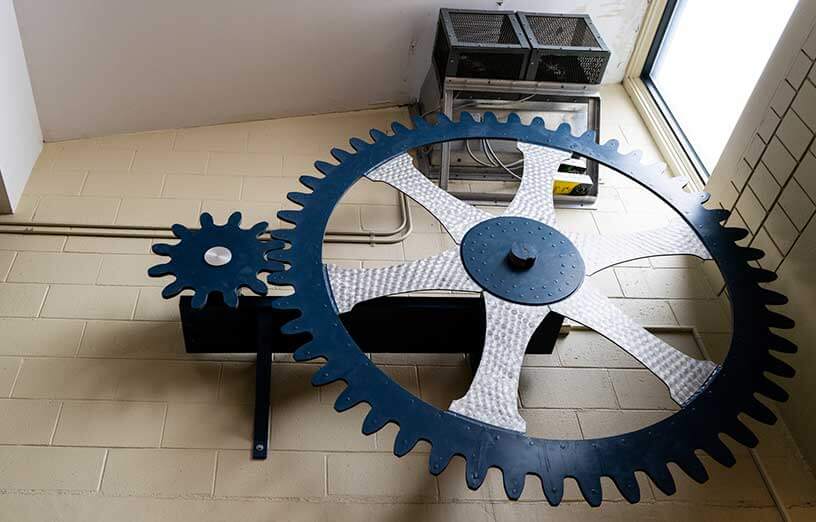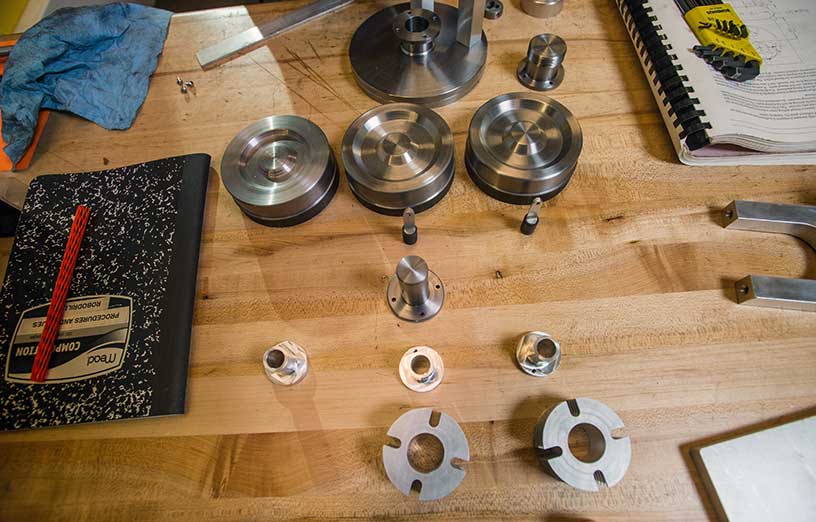 About our CNC Machine
Operator Certificate
The Computer Numerical Controller (CNC) Machine Operator Certificate offers new or returning students a competency-based comprehensive CNC Machine Operator training program. Along with general education courses and program-specific technical courses, students will be able to apply a wide variety of industries and employment opportunities. Students will be exposed to basic manufacturing skills, precision machining and CNC machine operations. Students completing the CNC Operator Certificate are in high demand across several industries.
Graduation Outcomes
Identify and practice safe metal-cutting practices in the manufacturing environment.
Demonstrate knowledge of common manual machining practice processes required for employment.
Demonstrate knowledge of common technical drawing ASME standards.
Demonstrate knowledge of precision measurement.
Demonstrate knowledge of programming, setup and operations of Proto Trac-controlled machines.
Demonstrate knowledge of Operating CNC Machining Centers.
Demonstrate knowledge of Operating CNC Turning Centers.
What opportunities does this program provide?
Launch Your Career
SMCC graduates in this program have gone on to work as:
CNC Machine Operator
Quality Control Inspector
Mill Machinist
Mechanical Assembler
CNC Programmer
Maintenance Technician
Design Engineer
Earn a Degree
Interested in continuing your education upon completing this program? Explore these related associate degree programs:
How do I complete this program?
Browse the information below to view our program requirements and how you might complete this program.
Estimated Certificate Completion Time

Please note, these estimates are based on a student taking an average of 15 credits per semester and do not include college preparatory or developmental courses.
Interested in viewing full program and course details?
Are you a current student?
Be sure to view the degree program requirements for your specific program. Log into MySMCC and click My Maine Guide, MyDegree to learn more.
Related Programs
Not ready to commit to a certificate program? We may have other options that work for you.
Did you know that we offer a broad array of short-term workforce training programs that allow you to enter the workforce and start earning quickly? These programs are a great way to enter a career in your area of interest and to become accustomed to college classes. They are also often grant-funded (free of charge to trainees). And, if you find you want to keep going, we can help you find a related academic degree or certificate program of interest with which you can continue your education.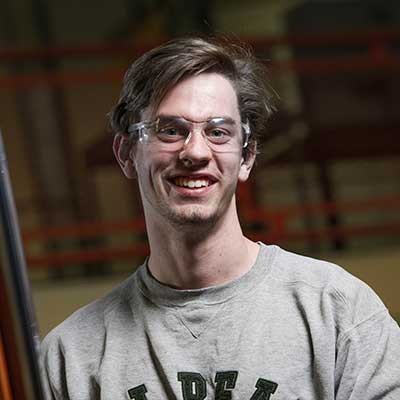 Costs & Financial Aid
This certificate program may have specific associated costs which are important to know before attending. We encourage you to apply for financial aid which provides funds in the form of grants and scholarship (free), loans (need to repay) and student employment (earned money.)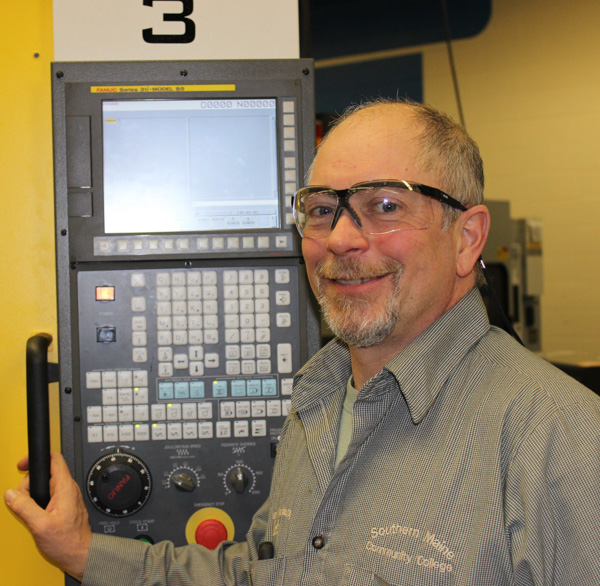 "I'm chairman of the Precision & Machining program, and I'm passionate about teaching and making a difference in students' lives. Machining technology has changed dramatically over the years, which makes me particularly proud of our state-of-the-art precision machine tools. Our students are in high demand because they are trained on the same types of machines used by the manufacturers who hire our graduates."
John Bolduc
Precision Machining & Manufacturing Department Chair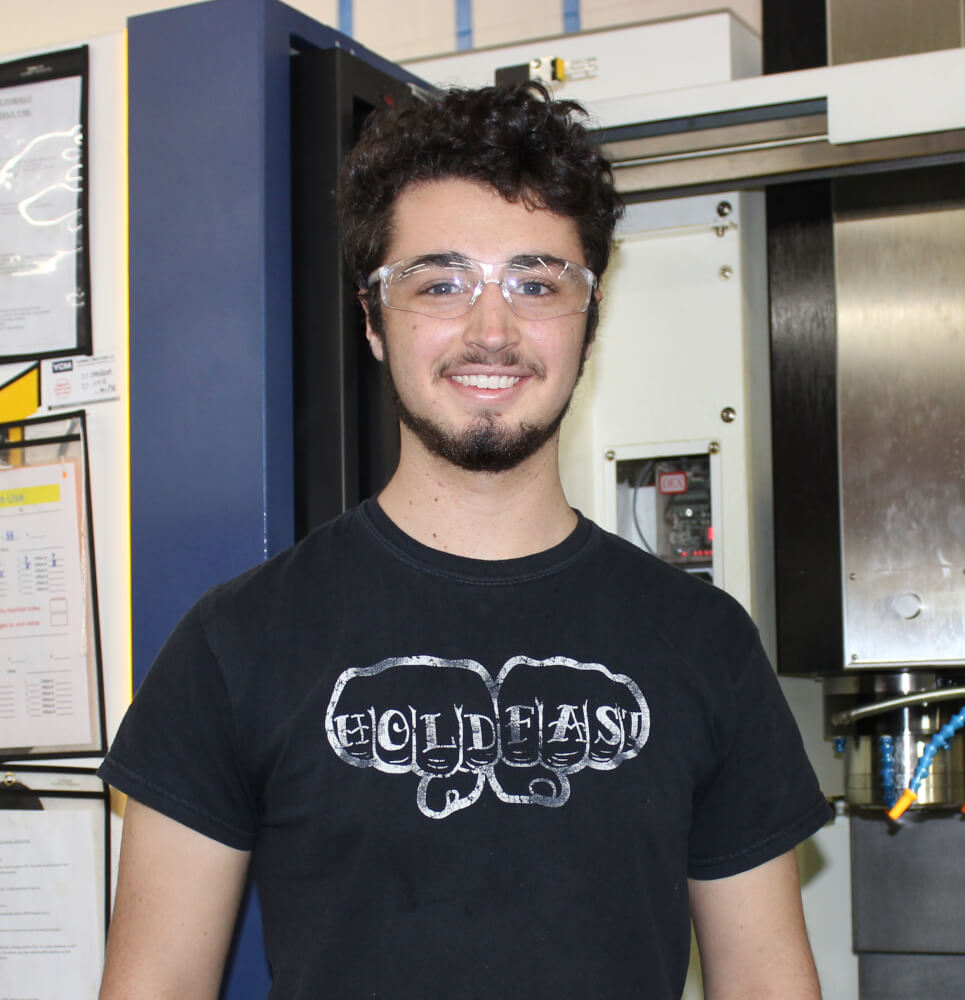 "When the time came for college, SMCC was the only school I applied to. It had everything I wanted: a two-year degree in precision machining and dormitories so I could live on campus and get a full-college experience. SMCC has modern computer-controlled tools, and the faculty have connections in the industry. After I graduate, I know I'll have a bright future wherever I land because of the strong demand for machinists."
Shalor McKee
Precision Machining & Manufacturing
Want to learn more?
Fill out a quick form and we'll reach out to provide more info.
Ready to apply?
Learn how to apply and fill out our online application when you're ready.
Contact Us:
Admissions: 207-741-5800 or admissions@smccME.edu 
Department Chair: John Bolduc, 207-741-5602 or jbolduc@smccME.edu
A three-credit class averages
LESS THAN
$400
Full-time tuition & fees
$3,880
PER YEAR
*Additional program costs may apply.
3 CAMPUSES
South Portland, Brunswick & Online