About our Culinary Arts
Associate Degree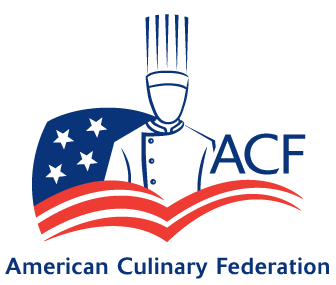 As the third-largest national industry and the largest in the state of Maine, the food industry estimates more than 60,000 additional chefs will be needed each year in the United States. SMCC's Culinary Arts program offers instruction in food preparation and service to supply these demands. It is the only post-secondary culinary program in Maine certified by the American Culinary Federation.
The program curriculum covers all aspects of fundamental food preparation including meats, poultry, fish, vegetables, sauces, soups, bread and pastry baking, desserts, specialty cooking, dining room service and more. Related instruction gives emphasis to management techniques, including inventory control, culinary mathematics, personnel and business management, bookkeeping, accounting and menu planning. General education with coursework in English, math and social science and a 400-hour externship rounds out the program. Opportunities for graduates are wide ranging in all areas of both direct food preparation and related management in the food service field.
Graduation Outcomes
Demonstrate the proper application of dry, moist and combination cooking methods to a variety of food products and test those products for doneness.
Demonstrate knife cuts and portion control.
Demonstrate current food service sanitation procedures.
Serve food according to professional industry standards.
Calculate costs and apply procedures in order to run a cost-effective food service establishment.
Create menus that incorporate menu-planning principles that maximize sales and profits.
Produce a variety of bakery products using standard baking procedures and evaluate the products based on method, timing, appearance, texture, cell structure and overall eating quality.
What opportunities does this program provide?
Launch Your Career
SMCC graduates in this program have gone on to work as:
Chef
Kitchen Manager
General Manager
Restaurant Owner
Catering Business Owner
Food Truck Owner
Events Planner
Continue Your Education
SMCC graduates have used our transfer agreements to continue their education at:
Johnson & Wales University
Maine College of Art
Mount Holyoke College
Saint Joseph's College
Southern New Hampshire University
Thomas College
University of Maine
University of New England
University of Southern Maine
Wellesley College
To view our seamless transfer agreements, visit our Transfer webpage.
How do I complete this program?
Browse the information below to view our program requirements and how you might complete this program.
Estimated Full-Time Degree Completion Time
Please note, these estimates are based on a student taking an average of 15 credits per semester and do not include college preparatory or developmental courses.
Interested in viewing full program and course details?
Are you a current student?
Be sure to view the degree program requirements for your specific program. Log into MySMCC and click My Maine Guide, MyDegree to learn more.
Related Programs
Not ready to commit to a degree program? We may have other options that work for you.
Did you know that we offer a broad array of short-term workforce training programs that allow you to enter the workforce and start earning quickly? These programs are a great way to enter a career in your area of interest and to become accustomed to college classes. They are also often grant-funded (free of charge to trainees). And, if you find you want to keep going, we can help you find a related academic degree or certificate program of interest with which you can continue your education.
Costs & Financial Aid
This degree program may have specific associated costs which are important to know before attending. We encourage you to apply for financial aid which provides funds in the form of grants and scholarship (free), loans (need to repay) and student employment (earned money.)
"I had heard a lot about this Culinary Arts program, and that a lot people were coming out of SMCC and doing neat stuff with food. When I'm not in class, I work at two restaurants and am active in SMCC's Culinary Club, volunteering for culinary events like Harvest on the Harbor."
Danielle Dubois
Culinary Arts Alum
"Besides teaching me culinary skills, the culinary program opened doors where I could network with chefs in Portland's thriving restaurant industry. I think the school does a great job of putting you into that culinary pipeline. We're in an area where you can do so many different things with your degree."
Mark Kurkjy
Culinary Arts Alum
"I have prepared everything from five-course white-tablecloth cuisine to gourmet hot dogs in my culinary career. As an SMCC instructor, I am now passing my know-how and expertise onto the next generation of Maine chefs."
Robert "Bo" Byrne
Culinary Arts Faculty
Want to learn more?
Fill out a quick form and we'll reach out to provide more info.
Ready to apply?
Learn how to apply and fill out our online application when you're ready.
Contact Us:
Admissions: 207-741-5800 or admissions@smccME.edu 
Department Chair: Maureen LaSalle, 207-741-5746 or mlasalle@smccme.edu
A three-credit class averages
LESS THAN
$400
Full-time tuition & fees
$3,880
PER YEAR
*Additional program costs may apply.
3 CAMPUSES
South Portland, Brunswick & Online