Associate Degree in Horticulture
On this page:

About This Program
The Horticulture program prepares graduates to work in a wide variety of horticultural occupations, such as tree, shrub and perennial plant nurseries, arboreta, greenhouses, garden centers, landscape contracting and design, municipal parks, arboriculture, turf production, golf course management, lawn and grounds maintenance, florist shops, interior landscaping, estate gardening, cut flower production, herb and specialty plant production, market gardening, organic food production, horticultural equipment supplies and sales, and horticulture education. Many graduates own businesses and contribute significantly to their communities.
The Horticulture program is a hands-on, broad-based curriculum, which provides or sponsors additional opportunities including: tuition scholarships for students who qualify, educational field experiences, visiting lecturers with expertise in horticulture and related fields, and short courses that introduce students to specialized topics presented by members of the "green industry." Graduates from the Horticulture program have successfully transferred credits toward baccalaureate degrees in related areas of study at a variety of colleges and universities.
Your Degree Courses
Horticulture offers an Associate in Applied Science degree requiring a mix of general education and hands-on courses. The following courses are a sampling of what you might take as a student in this program and are subject to change.
Program Course Sampling
Introduction to Horticulture
Woody Plant Materials
Pruning
Soils and Soil Fertility
Integrated Pest Management
Arboriculture
Herbaceous Plant Materials
Landscape Surveying and Mapping
Landscape Management/Design
Current Major-Specific Courses Available
Interested in seeing some of the current major-specific courses being offered as a part of this degree program?
Graduation Requirements
Prospective Students
If you are thinking about attending SMCC and are curious what the current program course requirements are to earn your degree, download the current SMCC Course Catalog.
Current Students
If you are a current student, your program requirements may be different than those listed for the current catalog year. To view your specific program requirements or to search and register for courses, log in to MySMCC and visit the MyDegree webpage.
Graduation Outcomes
Apply the basic principles of plant function and development, emphasizing horticultural applications.
Identify and analyze soil properties as they relate to plant growth and land use decisions.
Identify, use and care for a wide variety of woody and herbaceous plants in landscape and crop production.
Demonstrate a basic understanding of landscape site analysis and landscape design using appropriate tools, techniques, skills and knowledge.
Identify common biotic and abiotic plant pests and disorders, and develop strategies to manage them in an environmentally safe and sustainable manner.
Equipment Requirements
Estimated Degree Completion Time

Please note, these estimates are based on a student taking an average of 15 credits per semester and do not include college preparatory or developmental courses.
Program Costs
View an estimate of costs to complete this program:

SMCC Graduates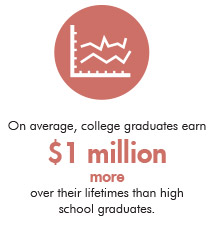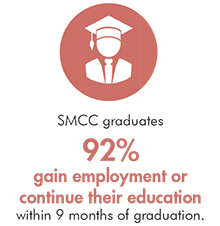 ---
Transfer Agreements for Horticulture
BA in Environmental Planning and Policy
University of Southern Maine
SMCC Degree Program: Horticulture
View this Agreement »
Environmental Planning and Policy, BS
University of Southern Maine
SMCC Degree Program: Horticulture
View this Agreement »
Environmental Science, BS
University of Southern Maine
SMCC Degree Program: Horticulture
View this Agreement »