Associate Degree in Culinary Arts
On this page:

About This Program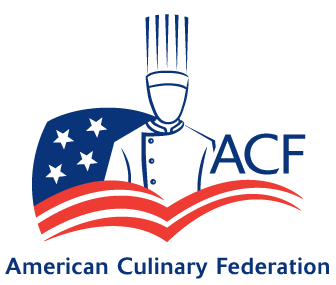 As the third-largest national industry and the largest in the state of Maine, the food industry estimates more than 60,000 additional chefs will be needed each year in the United States. SMCC's Culinary Arts program offers instruction in food preparation and service to supply these demands. It is the only post-secondary culinary program in Maine certified by the American Culinary Federation. The program curriculum covers all aspects of fundamental food preparation including meats, poultry, fish, vegetables, sauces, soups, bread and pastry baking, desserts, specialty cooking, dining room service and more. Related instruction gives emphasis to management techniques, including inventory control, culinary mathematics, personnel and business management, bookkeeping, accounting and menu planning. General education with coursework in English, math and social science and a 400-hour externship rounds out the program. Opportunities for graduates are wide ranging in all areas of both direct food preparation and related management in the food service field.
Your Degree Courses
Culinary Arts offers an Associate in Applied Science degree requiring a mix of general education and hands-on courses. The following courses are a sampling of what you might take as a student in this program and are subject to change.
Program Course Sample
Introduction to Culinary Arts
Culinary Skills
Basic Food Preparation/Advanced Cooking Specialties
Basic/Advanced Pastry and Baking
Food and Beverage Purchasing
Buffet Preparation Techniques
Current Major-Specific Courses Available
Interested in seeing some of the current major-specific courses being offered as a part of this degree program?
Graduation Requirements
Prospective Students
If you are thinking about attending SMCC and are curious what the current program course requirements are to earn your degree, download the current SMCC Course Catalog.
Current Students
If you are a current student, your program requirements may be different than those listed for the current catalog year. To view your specific program requirements or to search and register for courses, log in to MySMCC and visit the MyDegree webpage.
Graduation Outcomes
Demonstrate the proper application of dry, moist and combination cooking methods to a variety of food products and test those products for doneness.
Demonstrate knife cuts and portion control.
Demonstrate current food service sanitation procedures.
Serve food according to professional industry standards.
Calculate costs and apply procedures in order to run a cost-effective food service establishment.
Create menus that incorporate menu-planning principles that maximize sales and profits.
Produce a variety of bakery products using standard baking procedures and evaluate the products based on method, timing, appearance, texture, cell structure and overall eating quality.
Number of Students
2017-2018: 104
2018-2019: 71
2019-2020: 89
Number of Graduates
2017-2018: 18
2018-2019: 20
2019-2020: 10
Student to Faculty Ratio
2017-2018: 21:1
2018-2019: 14:1
2019-2020: 18:1
Yearly Retention (Freshman to Sophomore)
2017-2018: 32%
2018-2019: 53%
2019-2020: 37%
Students Employed in the Industry Within 90 Days of Graduation
2017-2018: 100%
2018-2019: 100%
2019-2020: 100%
Graduates Receiving Certification from The American Culinary Federation
2017-2018: 44%
2018-2019: 25%
2019-2020: 0%
Equipment Requirements
Estimated Degree Completion Time


Please note, these estimates are based on a student taking an average of 15 credits per semester and do not include college preparatory or developmental courses.
Program Costs
View an estimate of costs to complete this program:

SMCC Graduates