Associate Degree in Pre-Engineering
On this page:

About This Program
Pre-Engineering is critically important to the development of new technology and is an essential component of the modern world. There is a high demand for talented engineers who are needed to meet today's technological needs and drive the innovations of the future.
The Pre-Engineering program at SMCC encourages students to explore the field of engineering through hands-on problem solving and by applying theory to practice. SMCC provides a unique opportunity for students to work closely with their faculty and fellow students. Students who choose to study engineering at SMCC benefit from small classes in basic engineering, science and math, a supportive environment and personal attention. Engineers are problem solvers and analytical thinkers; SMCC classes are designed to develop excellent critical thinking and problem-solving strategies.
Students in the Pre-Engineering program can transfer to the university of their choice, and the program has been designed to provide a variety of transfer opportunities between SMCC and the University of Maine. To learn more about these agreements, students should visit the Career & Transfer Office in the South Portland Campus Center.
Your Degree Courses
Pre-Engineering offers an Associate in Science degree requiring a mix of general education and hands-on courses. The following courses are a sampling of what you might take as a student in this program and are subject to change.
Program Course Sampling
Chemistry I & II with Lab
Programming in C
DC/AC Circuits
Introduction to Engineering
Engineering Statics
Strength of Materials
Current Major-Specific Courses Available
Interested in seeing some of the current major-specific courses being offered as a part of this degree program?
Graduation Requirements
Prospective Students
If you are thinking about attending SMCC and are curious what the current program course requirements are to earn your degree, download the current SMCC current Course Catalog.
Current Students
If you are a current student, your program requirements may be different than those listed for the current catalog year. To view your specific program requirements or to search and register for courses, log in to MySMCC and visit the MyDegree webpage.
Graduation Outcomes
Apply the theories and principles of physics in the areas of Newtonian Mechanics, gravitation, electricity and magnetism, wave motion and physical optics.
Use stand methods of mathematical analysis including trigonometry and analytic geometry, differential and integral calculus, matrices and linear algebra.
State the role of chemistry in our physical and biological environment as it pertains to atomic and molecular structure, the laws of thermodynamics and how energy is exchanged between systems.
Function effectively in a group to accomplish an objective and make a significant contribution to its outcome.
Combine the knowledge of physics and chemistry, together with the analytical skills of mathematics to find solutions to technical problems that benefit society.
Use the computer to store and process technical data as a computational tool related to the engineering process.
Estimated Degree Completion Time


Please note, these estimates are based on a student taking an average of 15 credits per semester and do not include college preparatory or developmental courses.
SMCC Graduates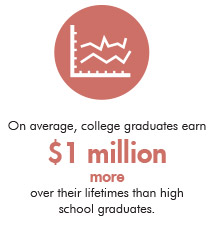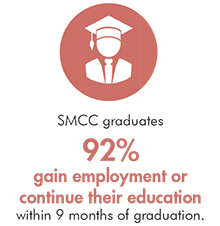 ---
Transfer Agreements for Pre-Engineering