Start Smart, Finish Strong at SMCC
Pay the lowest tuition and fees in New England.
Only $3,760 on average per year in-state. That means little or no student debt.

---
Transfer anywhere and earn your bachelor's degree for less.
Save thousands of dollars while you learn at SMCC. Then choose your 4-year college, and we'll help you get there.
Seamless transfer options into nearly 70 degree programs at 20 colleges & universities.
SMCC students have transferred and completed their 4-year degrees at over 50 leading institutions.
---
Get real-world experience and earn some of the highest wages upon graduation.
Engage in hands-on learning, plug into our unique network of internships and business connections, and earn more!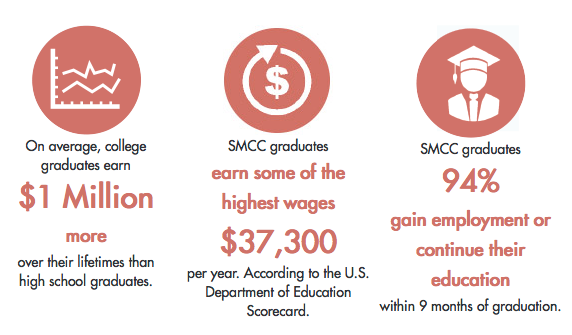 ---
Find flexibility and choices that work for you.
Choose programs and courses that fit your schedule at our South Portland and Brunswick campuses, offsite and online.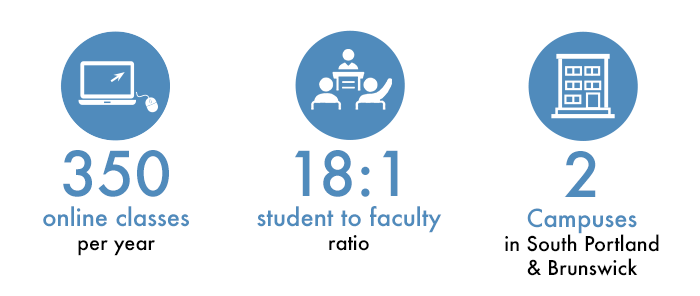 ---
Experience campus life.
Three dorms, seven collegiate athletic teams, over 30 clubs, one lighthouse and a fabulous beach!