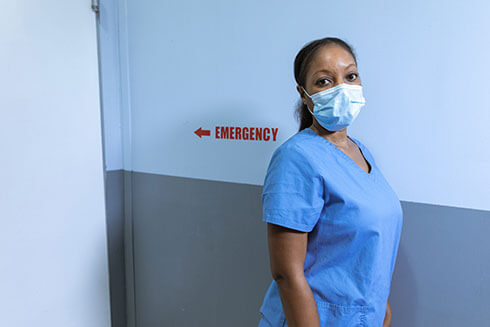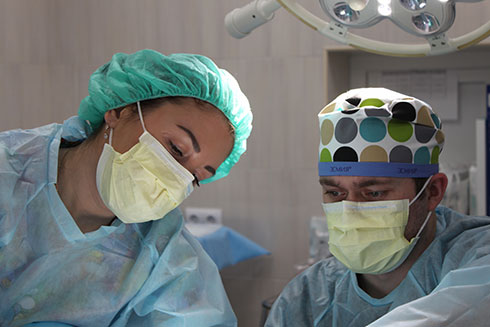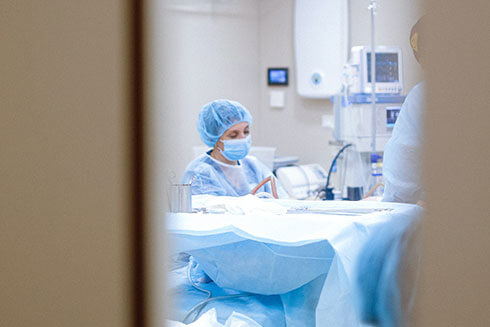 About the Surgical Technologist
Short-Term Training
No Cost to Trainees
The Maine Medical Center School of Surgical Technology provides the support, guidance, and tools you need to begin a successful career as a Surgical Technologist. This one year program prepares highly qualified and motivated students to be a member of a surgical team.
What opportunities does this program provide?
Put Your Skills to Work
Students who successfully complete the course will be prepared to enter the medical field as a Surgical Technologist.
Continue Your Education
Interested in continuing to build your skills? Further your education by enrolling in one of our certificate or degree programs which lead to advanced and expanded career opportunities upon graduation.
Related Degree & Certificate Programs
How do I complete this program?
Browse the information below to learn what is involved in qualifying for and completing this program.
Successfully complete training in:
Preoperative preparation
Intraoperative and postoperative procedures
Equipment sterilization and maintenance
Anatomy and physiology
Surgical pharmacology and anesthesia
Surgical microbiology
And more!
Completion Time:

Accepting applications for September 2023. Offered at SMCC South Portland Campus and on-location for clinicals.
Prerequisites
To qualify for this training you must meet the following prerequisites:
At least 18 years old
High School diploma, GED or HiSet
Resident of Maine
COMPLETION TIME
ONE YEAR
*Estimated completion time.
NO COST
TO QUALIFIED TRAINEES
LOCATION
SMCC's SOUTH PORTLAND CAMPUS AND ON LOCATION FOR CLINICALS
Have Questions?
For more information, contact Brenda Buck, Program Manager for the School of Surgical Technology, at 207-741-5589 or Brenda.Buck@MaineHealth.org.
THANKS TO THE SUPPORT OF:


The Maine Jobs & Recovery Plan